Fill these beautiful, cannabis edible hollow chocolate eggs with candies, weed or anything else you can think of! A homemade chocolate egg makes a wonderful, thoughtful cannabis Easter gift.
These instructions are for one hollow cannabis chocolate egg. All you need is cannabis butter, some high quality chocolate and a easter egg mold and you are good to go.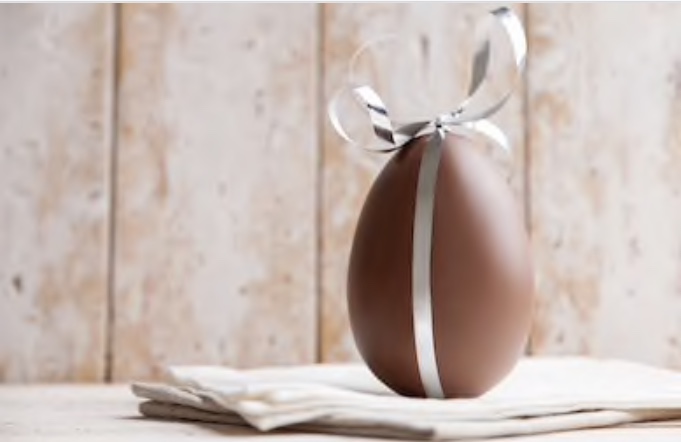 Instructions
In a large bowl, put in your chocolate and cannabis butter.

Half-fill a small pan with water and bring to a gentle simmer over a low heat. Rest your bowl with chocolate on top, then allow to melt, stirring occasionally.

Using oven gloves, remove the bowl from the heat and leave to cool to 35ºC. Check the temperature with a cooking thermometer.

Spoon the chocolate into your mould, one tablespoon at a time, tilting the mould so the chocolate covers the surface. Don't worry if you make a mess! Tip any excess chocolate back into the bowl.

Allow the chocolate to cool slightly, then, using a butter knife, scrape around the rim of the mould to get a clean edge.

Meanwhile, repeat steps 4 to 6 with the second mould.

Lay out some greaseproof paper and place the mould flat-side-down on top for 15 minutes, or until the chocolate has completely set.

To remove your eggs from their moulds, squeeze the casing gently, working your way around the edge (the warmth from your hands will help).

Brush the remaining melted chocolate around the rim of each of the chocolate egg halves, then gently press them together so they stick in place. Leave for a few minutes until the chocolate sets, then it's ready!
Nutrition
Calories:
200
kcal
|
Fat:
20
g