Thanksgiving Leftover Eggroll Edibles
With the big holidays upon us, you know you're going to have tons of food right? So today we're going to show you how to make Thanksgiving Leftover Eggroll Edibles.
It sounds a little strange to some reading this, but why not combine some of your favourite things together in one little perfect bite-sized packet?
Many American's are going to be serving up some delicious turkey, or maybe you're a rebel and you're going to make Cannabis-infused turkey?
Either way, make these Thanksgiving Leftover Eggroll Edibles so that you don't waste one single bite of your feast!
---
Ingredients & Utensils For Thanksgiving Leftover Eggrolls:
Leftover turkey
Stuffing
Eggroll Wrappers
Cannabutter (recipe below)
Air Fryer
That's it, that's all!
---
How Do I Make Cannabutter?
If you follow any of my other recipes, you know I am a huge champion for preparing cannabutter in advance.
So if you've read them, and you're a good Culinary student, all you need to do is grab your butter and roll, literally!
Otherwise, please follow the recipe below step-by-step and don't skip!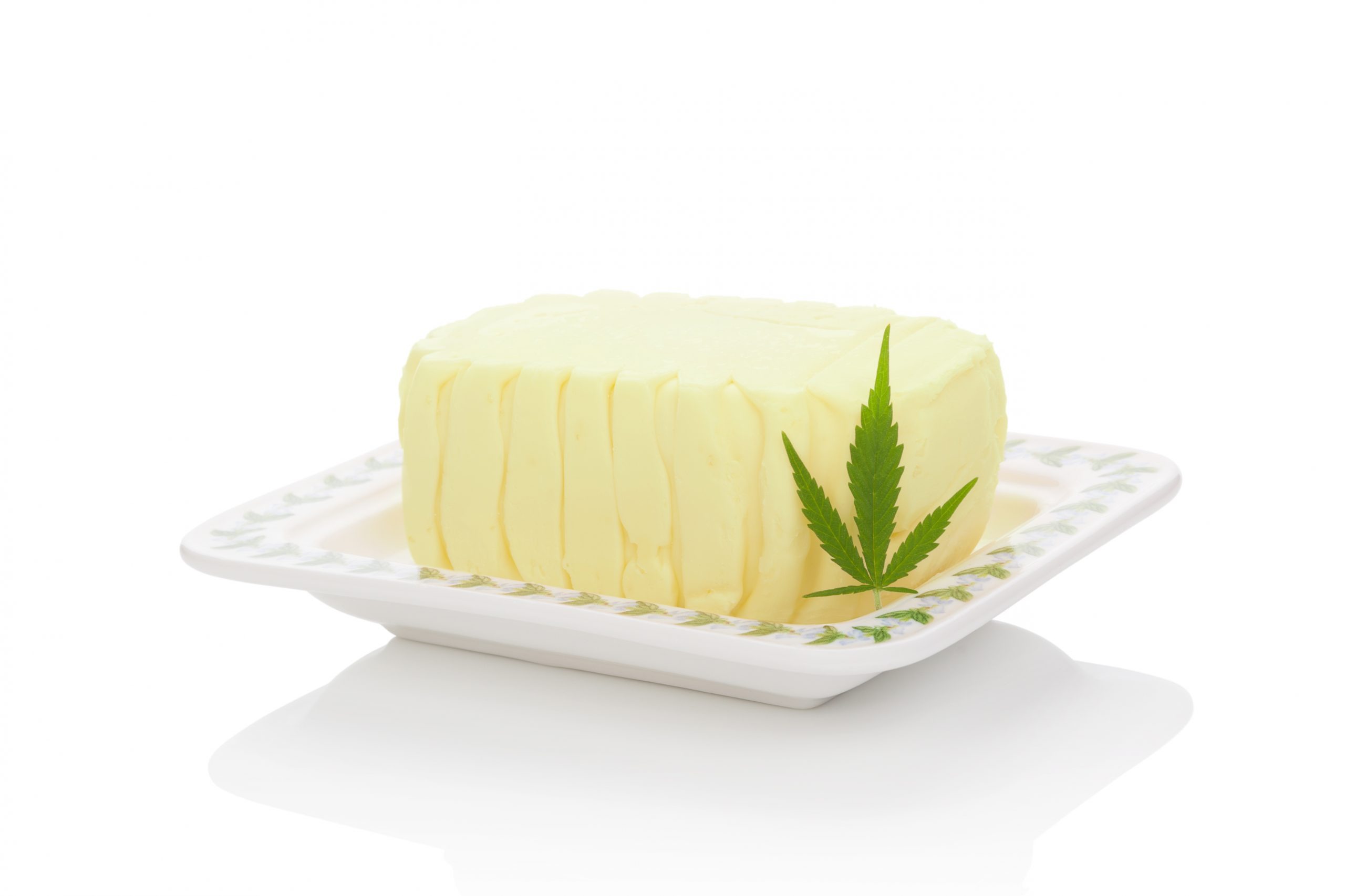 Ingredients
1/4 to 1/2

Ounce Cannabis 

1

cup

Butter
Instructions
Decarboxylate your weed by spreading your cannabis evenly on an oven tray And coat with aluminum foil.

Place in the oven on 240F/115C for 25 till 45 minutes, and then let it cool.

Grind your dry cannabis or chop it till fine.

Place the cannabis in a strong mason jar, add butter and (1 tsp of sunflower lecithin)(optional)

Place your closed jar in cold water and let it come to a boil, Boil for 2 to 3 hours.

Strain your butter through a cheesecloth.

Cool down

Now you can use the Cannabis Butter (Cannabutter)
Video
Notes
If using a mason jar, be sure to start with cold water. Furthermore, it is imperative to let the water cool gradually so that your glass will not shatter.
The video guide might be slightly different than the blog recipe. The blog recipe is the most updated and accurate.
Nutrition
Calories:
1628
kcal
|
Carbohydrates:
1
g
|
Protein:
2
g
|
Fat:
184
g
|
Saturated Fat:
117
g
|
Cholesterol:
488
mg
|
Sodium:
1621
mg
|
Potassium:
54
mg
|
Sugar:
1
g
|
Vitamin A:
5673
IU
|
Calcium:
54
mg
---
Egg Roll Recipe: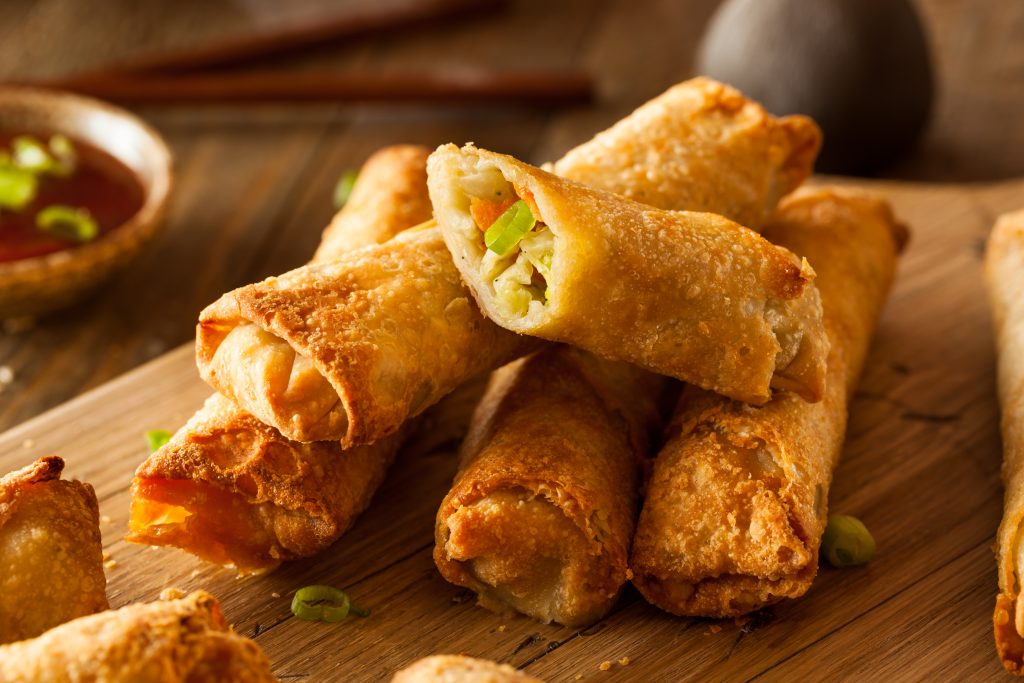 Ingredients:
1 cup of leftover turkey, chopped finely into strips
4-5 tbsp cannabutter
1/2 cup of stuffing (more if you love it!)
Egg Roll Wrappers
Instructions:
Mix turkey and stuffing in a bowl
Melt cannabutter in the microwave and fold into the mixture
Spoon your mixture – about a soup soon size into the middle of your eggroll wrappers
Fold on the diagonal, like a burrito, wrapping sides inside tightly and rolling everything up. Just before you get the end, use a little bit of water, dab it onto the edges and tuck in tightly to seal it up.
Air Fry at 370 for 8 minutes, then flip and fry for another 3 minutes.
Dip in Cannabis Gravy and enjoy!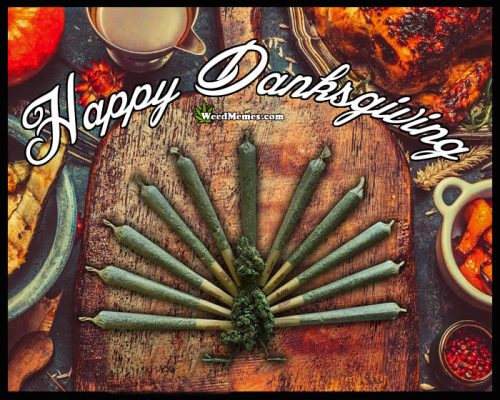 Notes: You can make as many or as little as you like, or make a few every couple of days to enjoy!
---
If you're looking to up-level your canna-cooking or baking game, or you want more of a canna-challenge, you may want to start here.
For more recipes like this one, check out our recipe index here.
And if you love how-to-videos, our YouTube channel has everything you need.
Share our post and comment below! We'd love to hear from you.
As always, happy canna-cooking!