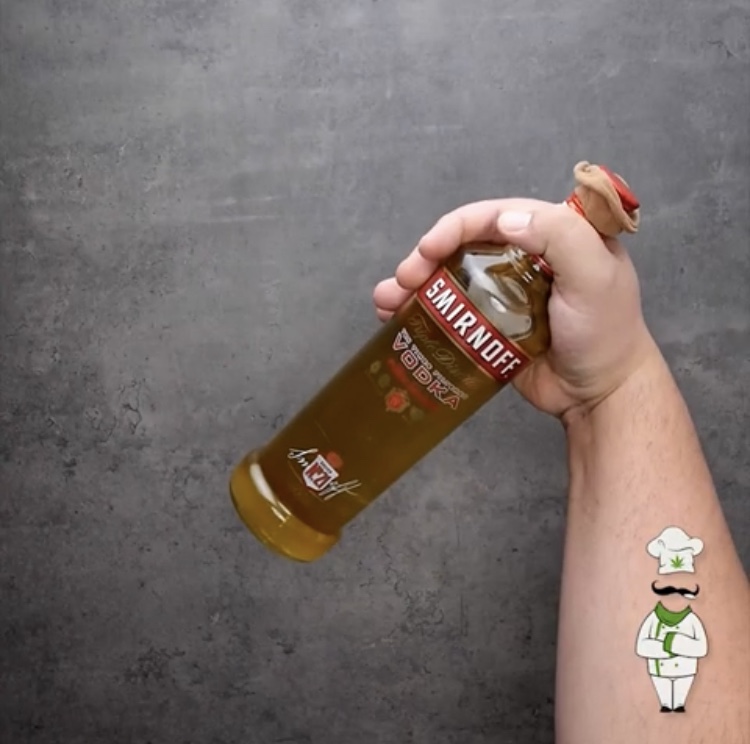 Cannabis Vodka can be a great base for many weed infused recipes. While you can make many weed infused cocktails from it, you can also incorporate it in edibles.

Once you have infused you weed with a high proof alcohol like Vodka, it is basically a cannabis tincture. Weed tinctures are usually used for cannabis infused candies or other edible recipes.

In the following recipe we will show you how to make a cannabis Vodka infusion at home in only a couple steps.

If you decide to use the cannabis vodka for cocktails. It's important to understand that the crossfading effect from combining cannabis with alcohol is not for everybody. It's important not to abuse it by drinking too much of it. While the effects of alcohol almost kick in straight away, the effect of the cannabis only starts to kick in after about an hour. If you are planning to use this alcohol infusion for edibles, make sure the edible recipe evaporates all the alcohol, leaving you with a pure cannabis extraction.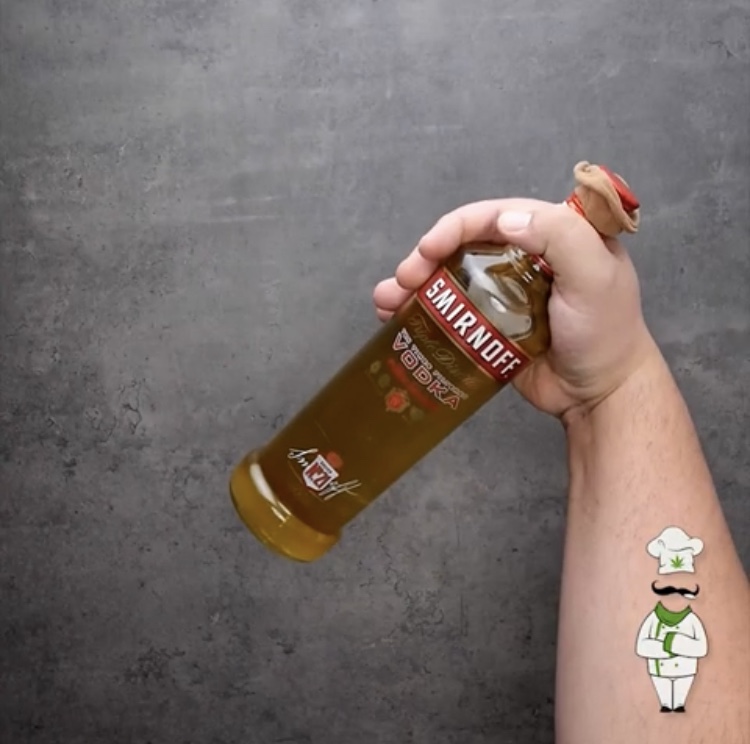 Ingredients
3

Grams

Cannabis buds

1

Bottle

Vodka
Instructions
Decarboxylate your weed by spreading your cannabis evenly on an oven tray And coat with aluminum foil.

Place in the oven on 240F/115C for 25 till 45 minutes, and then let it cool.

Chop or grind the cannabis and wrap into cheesecloth to come up with a small package.

Place the package in a bottle of vodka. And let it infuse for 3 days. Shaking every 12 hours.

After 3 days, remove cannabis from vodka. You cannabis infused Vodka is ready!