How To Make Cannabis Macaroni Salad Like A Pro
When you think of a summer BBQ what side dish comes to mind? Today we're teaching you How To Make Cannabis Macaroni Salad Like A Pro!
Yes, we know potato salad is often the star – but we think it will take second place when you learn how to make this marijuana macaroni salad.
In fact, once you've made this and your guests get a little taste, they'll be begging you to invite them over again for more.
It's THAT good!
Macaroni is said to have been created in (you guessed it) Italy – but of course!
What Ingredients Will I Need?
Celery Seed
Salt
White Vinegar
White Sugar
Prepared Yellow Mustard
Creamy Salad Dressing
Dill Pickle Relish
Red Bell Pepper 
Celery 
Onion 
3 Eggs Hard Cooked
Elbow Macaroni
---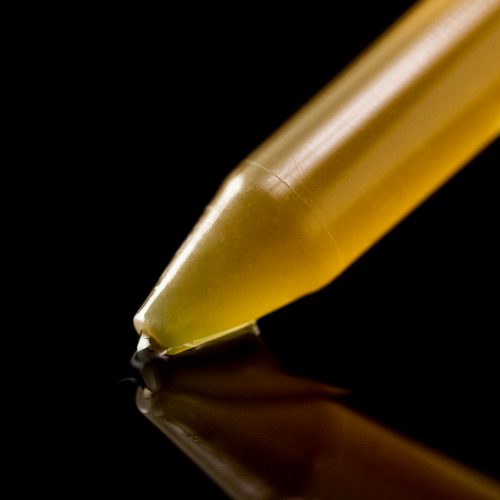 Ingredients
1

Ounce

Cannabis

decarbed

2

Cups

Everclear (or other high proof alcohol)
Instructions
Place the decarbed cannabis in a plastic bucket

Crush the plant material using a stick of clean, untreated wood or any other similar device.

Continue to crush the cannabis, while adding 1 cup everclear until the plant material is completely covered and soaked. Stir the mixture for about three minutes. As you stir the mixture, the cannabinoids will begin dissolving off the plant into the solvent.

Strain the solvent mixture into another bucket. At this point, you have stripped the material of about 80% of its THC.

Repeat this process for the second wash. Again add 1 cup everclear to the plant material and work for another three minutes to extract the remaining THC.

Strain this new solvent mix into the bucket containing the first mix that was previously separated.

Discard the twice washed plant material.

Pour the solvent mixture through a coffee filter into a clean container.

Boil the solvent off in a safe environment. A rice cooker will boil the solvent off nicely. CAUTION: the solvent is flammable and the vapors toxic. Avoid stove-tops, red-hot elements, sparks, cigarettes, and open flames as the fumes can be extremely dangerous.

Add solvent to rice cooker and turn on heat. Make sure you are in a well-ventilated area and set up a fan to carry the solvent fumes away. If you can complete this step outside.

Continue to add mixture to cooker as the solvent evaporates until you have added it all to the cooker.

Continue to reduce the liquid until you have roughly 1 cup liquid left.

Place in a container or jar and let stand for at least 24 hours.
Nutrition
Calories:
200
kcal
|
Fat:
20
g
---
How To Make Cannabis Macaroni Salad Like A Pro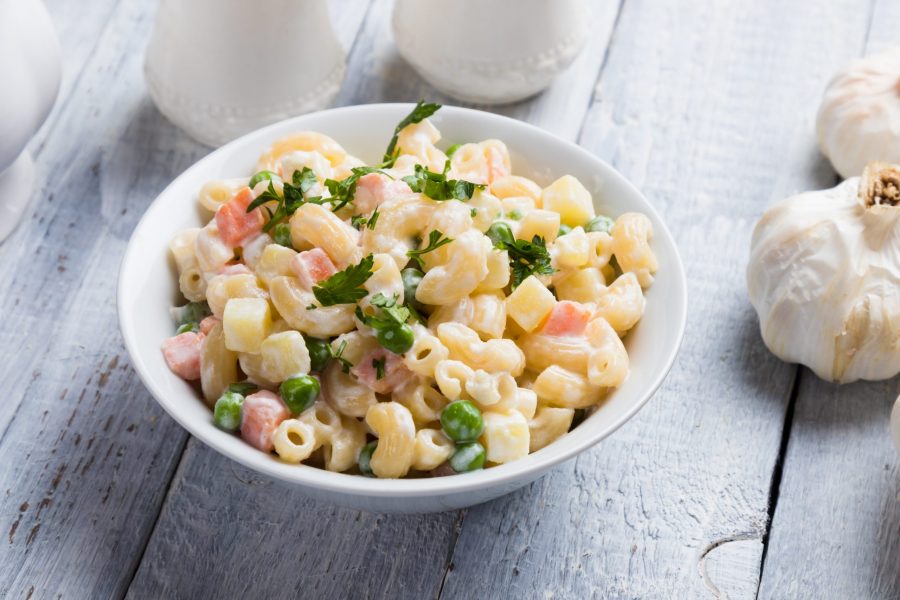 Equipment
Large Bowl

Sharp knife

Cutting Board

Small bowl
Ingredients
7

drops

CBD or THC Tincture

1/4

tsp

celery seeds

1/4

tsp

salt

2 1/4

tsp

white vinegar

3/4

cup

white sugar

3

tbsp

prepared yellow mustard

2

tbsp

dill pickle relish

1

red bell pepper

chopped into small pieces

3

stalks

celery

chopped into small pieces

1

small

onion

chopped

3

hard boiled eggs

chopped

2

cups

elbow macaroni

cooked
Instructions
Cook your elbow macaroni according to package instructions.

In a small bowl while you macaroni is cooking,  mix together your celery seed, salt, vinegar, white sugar, mustard, salad dressing, and cannabis tincture.

Chop up all of your vegetables and hard boiled eggs. Set aside.

Once your macaroni is done cooking, strain, and rinse with cold water until pasta is cold.

Mix in all of your chopped ingredients, and your small bowl of vinegar and spices, combine and serve!
---

If you're looking to up-level your canna-cooking or baking game, or you want more of a canna-challenge, you may want to start here.
For more recipes like this one, check out our recipe index here.
And if you love how-to-videos, our YouTube channel has everything you need.
Share our post and comment below! We'd love to hear from you.
As always, happy canna-cooking!