CBD in your hair care routine can be very promising for the health of your hair. Unfortunately, there are not many hair salons that offer any CBD hair care yet. But rest assured, we have a simple but very effective CBD hair mask recipe for you.
Here are a few benefits of CBD oil for your hair:
Enhances hair growth. CBD can help stimulate and enhance the growth of hair through the scalp's absorption of the main fatty acids, Omega-3, Omega-6 and Omega-9. It also contains GLA (gamma linoleic acid) which promotes natural hair growth.
Strengthen and protect hair. CBD oil contains 21 amino acids, which are the building blocks of protein. When used regularly, it can help strengthen and protect your hair. Also, CBD is full of fatty acids that provide moisture and seal the cuticle. It's rich in antioxidants, too, like vitamins A, C and E, so it helps to protect the hair from any outside damage.
Improve scalp health. CBD contains high doses of calcium, phosphorus, magnesium, potassium and vitamin E – all of which are great for the scalp. It can also help with dry flaky scalp as well as eczema and psoriasis.
CBD hair mask recipe:
All you really need for this recipe are 4 ingredients. Next to avocado, olive oil and coconut milk, we added about 25mg of CBD oil. Mix it all in a blender until completely smooth. And apply to a shampooed and conditioned hair to leave in for about an hour. You can make CBD oil yourself using cannabis and oil, but it is advised to use store bought CBD. Homemade cannabis oil will have a strong smell and store bought CBD oil might be a better option in this case.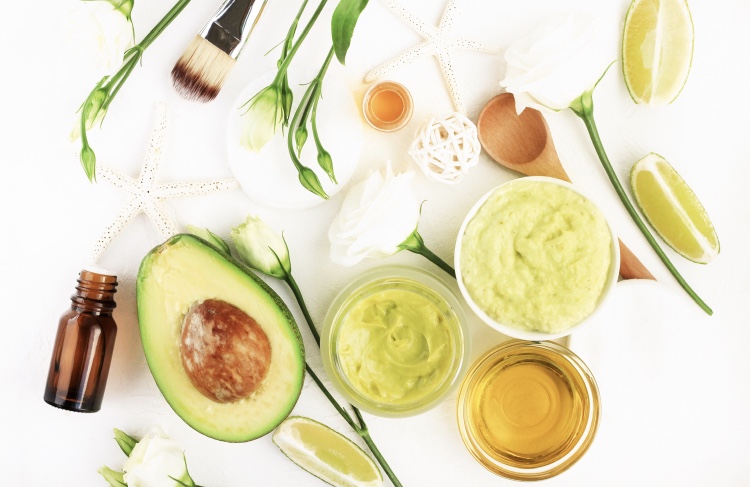 Ingredients
25

Mg

CBD oil

1

Soft

Avocado

1/2

Cup

Organic coconut milk

1/4

Cup

Olive oil

extra virgin
Instructions
Add all ingredients together in a blender including CBD oil or tincture.

Apply on freshly shampoed and conditioned dry hair. And make sure to apply it to each section od your hair.

Leave the CBD hair mask in for 1 hour before rinsing out completely with water.