Cannabis oil is one of the basics of how to make cannabis Edibles. They provide a body high one that is infinitely different than the buzz obtained from smoking or vaping. Proper dosages are very important when making edibles, it can be an uncomfortable experience with dosages too high for the first time. But with the right Dosages, it could be the best high you have ever experienced.

Cannabis oil is one of the oldest and best infusions, the reason is that oil contains a 100 percent fat, and so combines with the THC in cannabis. For less cannabis taste in your edibles , there is an option to soak your cannabis in hot water for 8 hours before starting this recipe. Since THC is not water soluble it wont take away any of the potency. Use your favorite Strain and follow the recipe.

Important: If using a mason jar, make sure to start with cold water, and also let the water cool back gradually so it will not shatter.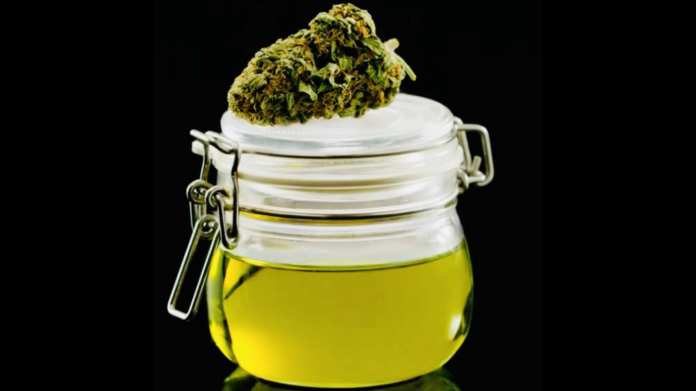 Ingredients
1/4

to

1/2 Ounce Cannabis

1

Cup

Olive Oil
Instructions
Decarboxylate your weed by spreading your cannabis evenly on an oven tray And coat with aluminum foil.

Place in the oven on 240F/115C for 25 to 45 minutes, and then let it cool.

( at this point the THC in your buds are activated)

Place the cannabis in a strong mason jar, add olive oil and 1 tsp of sunflower lecithin(optional).

Place the mason jar in a pot with cold water and let it come to a boil, Boil for 2 to 3 hours.

TIP: U can also add other herbs such as Thyme, rosemary etc for an extra flavor.

Strain through Cheesecloth.

Let it cool and store in a cool dark place.

Now you can use the Cannabis Oil to make your favorite weed edible.
Nutrition
Calories:
200
kcal
|
Fat:
20
g