5 Superfood CBD Smoothie Recipes
The nutritional power of a superfood smoothie is seriously unprecedented, and now you've got 5 Superfod CBD smoothie recipes to choose from!
One simple drink packed full of everything your body needs is a a brilliant approach to maintaining ultimate wellness.
Then? Add a dose of CBD into the mix and you've got yourself a wellness warrior to battle whatever comes your way, especially in today's times.
Especially during these challenging times, our immune systems need to be in tip top shape.
Superfood CBD Smoothies 101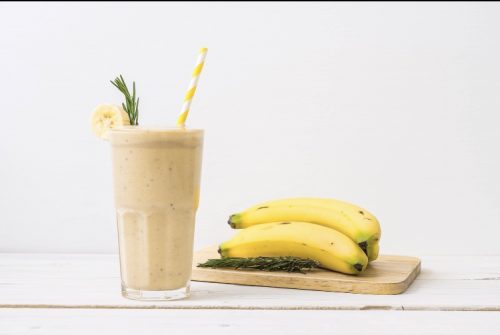 When smoothies are made with superfoods, you're getting some of the most nutritional benefits you could ever consume.
What are Superfoods? They are typically fruits and veggies that are considered to be "more" nutritious than others.
They have huge amounts of vitamins, minerals, and antioxidants.
CBD is one of the most popular wellness trends ever seen and it's not going away.
Adding CBD to an already healthy smoothie, in our opinion, is the single most best way you get your wellness on.
Common Superfoods for Smoothies
Superfoods are fun and for the most part, tasty! Some you'll need to mix heavily with chocolate or strawberry, but just remember: you're getting loads of nutrients so keep sippin'!
Here is a list of some of the superfoods you can use in your smoothies:
Dark leafy greens like spinach
Berries and super berries like goji and acai
Avocado
Pumpkin
Oats – go for organic and slow rolled
Greek yogurt or kefir
Chia and/or hemp seeds
Pineapple, Papaya, Mango – just think of a tropical vacation here!
Almonds and anything you can make it into like butter or milk
Cacao – not cocoa – cacao ( think: pa-pow!)
Superfood CBD Smoothies
With CBD cocktails and CBD coffee all the rage, why not CBD smoothies?
And with Autumn officially here, that means the world is divided into two:
Those who love Pumpkin Spice, and those who don't!
We've compiled a list of some of the tastiest superfood smoothies and shakes made with high-quality, broad-spectrum CBD oil – meaning you won't get high.
How Do You Add CBD To Smoothies?
The best way to benefit from CBD added to a smoothie is to use  CBD oil or if you want to add a velvety-smooth taste with a buzz, try Cannabis butter but remember, THC will make you high.
If you're using oil, the key here is to remember the mantra; Low and Slow. If you're just starting out, dose low.
When consuming CBD, the amount taken and the effects are different for everyone. When adding CBD to your superfood smoothie, just use the amount you know is best for your personal needs, and you can always speak with your Doctor if it's a prescription.
Generally, start out with just a few ml's. Gradually move up from there when making your next batch.
Check out the following five superfood CBD smoothie recipes that are full of everything your body and mind need to thrive.
5 Superfood CBD Smoothie Recipes
---
Papaya CBD Smoothie
2. CBD Pumpkin Pie Smoothie
3. Almond Chocolate CBD Smoothie
4. Berry Superfood CBD Smoothie
5. Tropical CBD Smoothie
Enjoying the Benefits of Superfood CBD Smoothies
While a superfood smoothie is obviously packed full of nutrition, adding your daily serving of CBD to it offers so many more wellness benefits!
CBD has improved the lives of people everywhere, and is said to be an anti-inflammatory helping you with chronic pain, aches, sore muscles, joint problems, depression, anxiety, skin irritation relief and so much more!
While we know much more research is required, you can't deny the millions of people using it and praising it's wellness benefits!
Enjoy a superfood CBD smoothie today!