Weed Cinnamon Rolls with Icing Recipe
Today, we are going to learn, lick, and enjoy making our Weed Cinnamon Rolls with Icing Recipe – from scratch.
There's nothing, and I mean NOTHING that beats a gooey, decadent, and freshly baked cinnamon roll with icing. Add some weed?
Oh yeah, yes please!
We all know that famous global franchise many of you likely frequent when at a shopping mall, right?
The intoxicating smells of cinnamon and fresh dough wafting through the air literally pull you in the direction of those perfectly curled up cinnamon buns. YUM!
Create Cinnamon Buns from Scratch at Home!
What if instead, your entire place smelled this way, and the end result wasn't waiting in line, socially distanced, with a mask on?
This recipe is perfect for at home and even if you're a new Canna Chef, you'll master this easily.
Our step by step recipe and instructions are so super easy, and you'll have a countertop full of rolls to enjoy all week-long… if you can make it that long, that is!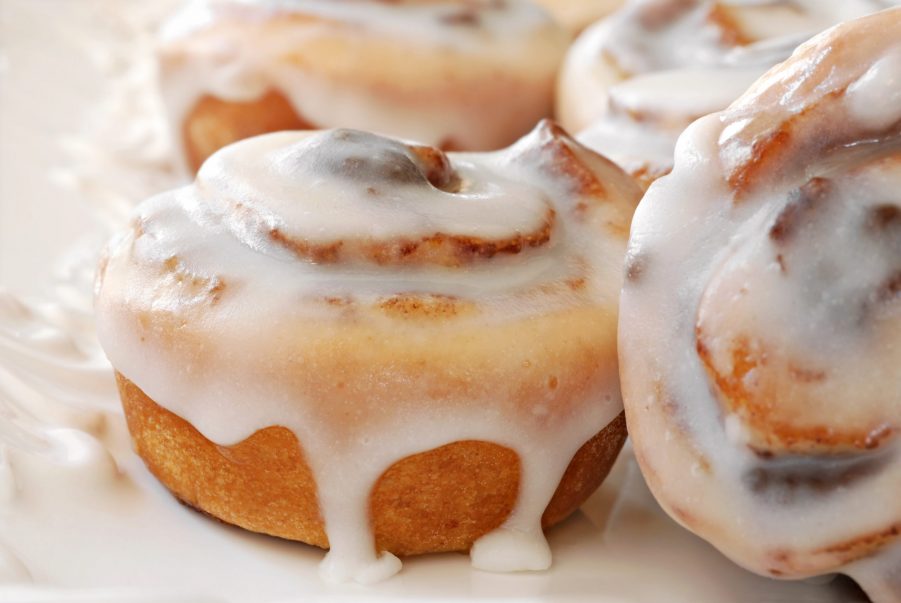 Cannabis-Infused Edibles
I always like to make sure I mention, that everyone's tolerance is different for Cannabis-infused edibles.
Meaning: some of us will be just fine, others will have their socks knocked off and then some may just feel relaxed or slightly buzzed.
Be careful when dosing, and the general saying or rule of thumb for baking or cooking with edibles is:
Go Low and Slow with Edibles and Dosing
I know you probably want to skip right to the recipe and have your buns ready for snacking, but there is some pretty cool history I gathered to share.
Around the mid-1700's, Northern European bakers began mastering yeast-based doughs.
As you probably guess, the French – notorious for some of the BEST pastries in the world, shaped them into cute little buns.
Then, the ingenious Dutch fried them in oil. If you're Dutch, like me, you'll know of Olliebollen.
Then, those smart Swedish folk added cinnamon and created the very first cinnamon rolls!
A group effort, none the less – delicious, comforting and unbelievably tasty! Thank you Europe, thank you!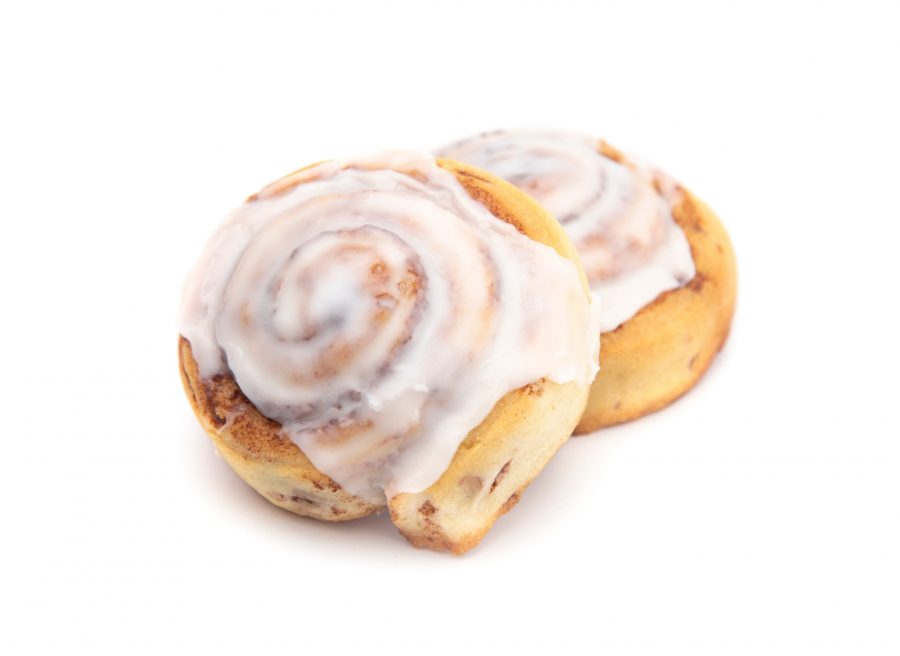 A Few Things to Prep Before You Bake Cinnamon Rolls:
We're going to be using Cannabis Milk. It's important to know how to properly create and make this. Learn how here.
Cannabis butter is going to be used throughout the different stages. Click here to learn how to make this. It will last you a while.
Time to bake Cannadishers!
Enjoy Our Weed Cinnamon Rolls with Icing Recipe.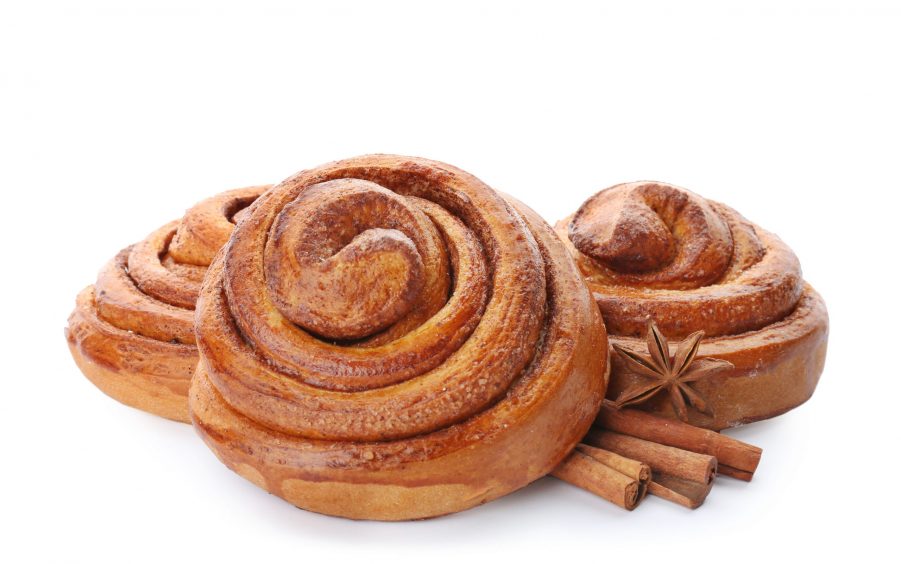 Equipment
Electric Mixer

Large Mixing Bowls

Wooden Spoon

Spatula

Parchment Paper

Sharp serrated Knife

Smaller mixing bowl for filling/spread
Ingredients
3/4

cup

Cannabis milk

2 1/4

tsp

Active Yeast

1/4

cup

Sugar

Finely Granulated

1

Egg yolk

Room temp – not straight from the fridge

1/4

cup

Cannabutter

3

cups

Bread Flour

3/4

tsp

Salt

or a dash – same thing!
Cinnamon Filling
1/3

cup

Brown Sugar

1 1/2

tbsp

Cinnamon

Finely ground

1/4

cup

Cannabutter
Cinnamon Roll Frosting
4

oz

Cream Cheese

full fat

3

tbsp

Cannabutter

3/4

cup

powdered sugar

1/2

tsp

vanilla extract

fresh,pure organic if possible
Instructions
Using warm Cannabis Milk, and add it to your mixing bowl. Using your electric mixer slowly sprinkle yeast on top. You'll know your yeast has activated if it begins to foam after a few minutes. If it hasn't, then start over; your cannabis milk was either too hot or too cold.

Once you see foam, add in sugar, egg, egg yolk and cannabis butter. Mix,mix,mix! Next, stir in flour and salt with a wooden spoon until a dough begins to form.

Use your dough hook or hands. If using your electric mixer, knead the dough on medium speed for about 8 minutes. Alternatively, use your hands to knead the dough for 8-10 minutes on a well-floured surface.

The dough should feel slightly sticky and form a nice ball. Next step!

Transfer dough to your bowl, ( some bakers use a little oil here, spread it all over the bowl, an dplacedough inside. Your call, but it helps. Then, cover with plastic wrap and a warm towel. Allow dough to rise for 1 hour, or until doubled in size.

After dough has doubled in size, transfer the dough to a well-floured surface and roll out into a 14×9 inch rectangle. Spread your Cannabis butter over dough, evenly, leaving a ¼ inch at the far side of the dough. ( the side furthest away from you)
Cinnamon Filling
In a small bowl, mix together the brown sugar and cinnamon. Use your hands to sprinkle mixture over the buttered dough evenly. It will stick perfectly!

Roll up your dough tightly, (for beginners: like you're rolling up a bath towel) starting from the 9 inch side. Be sure to seal the edges of the dough.

Cut into 1 inch sections with a serrated knife. You should get about 9 large pieces.

Place cinnamon rolls in a parchment paper-lined 9×9 inch baking pan or round 9 inch cake pan.

Cover with plastic wrap and a warm towel and let rise again for 30 minutes.

Preheat oven to 350 degrees F. Remove plastic wrap and towel and bake cinnamon rolls for 20-25 minutes or until just slightly golden brown on the edges.

It sounds weird, but you want to underbake them a little so they stay soft in the middle.

Let them cool for 5-7 minutes before frosting. Seriously! You have to wait before you frost.
Frosting (do this while rolls are baking in oven)
Using your electric mixer, combine cream cheese, cannabis butter, powdered sugar and vanilla extract. Beat it until it's smooth and fluffy.

Spread over top of your baked cinnamon rolls (after waiting the horrible 5-7 minutes to let them cool down!)
If you're starting to cook with Cannabis, or you are a seasoned Canna-Chef, check out more recipes here.
For great ideas, pairings and cooking products, check out these products.