Summer 2021 – Top 5 Best Cannabis Recipes
It's August and even though we want to keep the lazy, hazy days of Summer, soon it will be time to say goodbye! Today we are exploring Summer 2021 – Top 5 Best Cannabis Recipes.
With Cannabis catapulting around the world with legalization, and (finally) mainstream acceptance, edibles have been The.Hot.Trend!
From weed gummies to more intricate recipes and infusions – we've collected some of the best recipes for you and your taste-'buds' to try!
In absolutely no random order, but bursting with flavour and cannabis, here are our top 5 best cannabis recipes to top off summer 2021.
---
#1 – Summer BBQ Boards
This summer board is loaded with a smorgasbord of weed edibles – perfect for a night in, or a fun time with friends!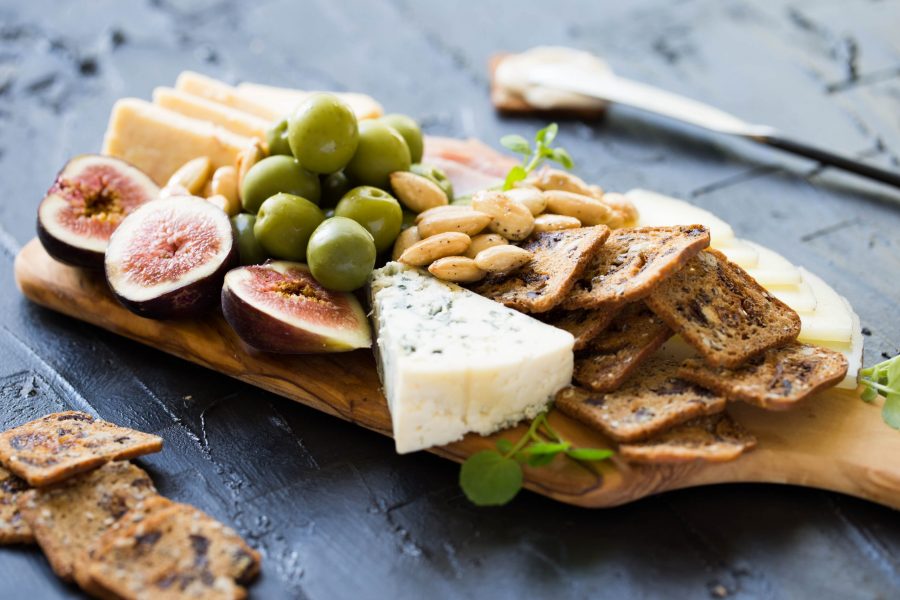 Equipment
Oven & Air Fryer

Large Charcuterie Board

Roasting Pan

Foil

Sharp knife

Cutting Board

Large Bowl

measuring cups and spoons

Whisk, Spatula, Mixing Spoons

BBQ utensils

Sauce pan

Meat thermometre

Baking Sheet
Ingredients
1

3 lb

brisket

3

tbsp

Salt

Divided

3

tbsp

Freshly goround pepper

1

cup

Cola

3/4

cup

BBQ Sauce

2

tbsp

dark brown sugar

1

tbsp

Worcestershire sauce

2

tsp

Soy sauce

4

cups

self raising flour

2

sticks

Cannabis butter

2

cups

buttermilk

2

tbsp

melted cannabis butter
Watermelon Salad
1/2

cup

fresh lime juice

1/4

cup

apple cider vinegar

3

tbsp

chile lime seasoning

optional but great!

1

tbsp

honey

1/2

cup

Cannabis Oil OR olive oil without the infusion

1

pineapple

peeled,cored,cut into small chunks

2

tbsp

Serano pepper,

seeded and minced

1/2

cup

crumbled feta cheese

more if you love it

1/2

cup

cilantro -fresh

chopped

1/2

cup

fresh mint

chopped
Instructions
Brisket
Make the brisket: Preheat the oven to 350°F

Place the brisket in a roasting pan. In a small bowl, combine 3 tablespoons of salt and the black pepper, then sprinkle evenly across the entire brisket, making sure to cover the edges as well.

Roast the brisket until a crust begins to form, about 1 hour. Reduce the oven temperature to 300°F. Cover the brisket with foil and continue roasting until the internal temperature reaches 190°F on a meat thermometer, about 2 hours. Remove the brisket from the oven and let rest for 20 minutes. Keep the oven on.

Transfer the brisket to a cutting board and dice into 1-inch pieces. Return the brisket cubes to the pan.

Make the sauce: In a small saucepan over medium-high heat, boil the cola until reduced by half, about 5 minutes. Add the barbecue sauce, brown sugar, Worcestershire sauce, and soy sauce. Stir to combine, then bring to a boil.

Pour the sauce over the brisket cubes and toss to coat. Place the roasting pan, uncovered, into the oven and continue cooking until the sauce becomes thick and syrupy, about 1 hour.
Now It's Time To Make The Biscuits
 Increase the oven temperature to 400°F

Line a 9 x 13-inch baking sheet with parchment paper.

In a mixing bowl, whisk together the flour and 1 teaspoon salt. using a grater, grate the cannabis butter into the bow, then pour the buttermilk. Toss with your hands until a shaggy dough forms.

Mix the dough up with your hands. Once the dough comes together, roll out to about 2 inches thick. Roll out, and using a glass, make 12 round cuts. Place on cookie sheet lined with parchment paper.

 Bake for about 20 minutes. Remove from the oven and brush the tops with the melted cannabis butter, then sprinkle with salt.
Watermelon Salad
In another large bowl, whisk together the lime juice, vinegar, chile lime seasoning, and honey. Slowly drizzle in the infused or regular olive oil and continue whisking until emulsified.Add the watermelon, pineapple, serrano, feta, cilantro, and mint. Toss to coat evenly. Refrigerate until ready to serve.
CORN TIME! ( Using an air fryer)
Cut the corn ears in half crosswise. Cut each corn half lengthwise into quarters.

Lather with butter, salt, pepper.

 Cook for about 15 minutes, until the kernels begin to crisp at the edges and turn golden brown in the centers.
Assemble the Board
Here's where you can add in anything you like such as macaroni salad, brown beans, any other salads, cheeses and more meats.

Arrange your brisket on one end, corn on the other. Get creative! use anything you love and load it full. Add the watermelon salad in small bowns on top, or place it strategically in the middle.

If you have or love pickles, olives or any other condiments – add them in!

Enjoy!
---
#2 – Fish Tacos with Cannabis Salsa
Nothing says summer better than some tacos and tequila! Whip up these easy-to-make edibles, and pair them with a refreshing cannabis cocktail.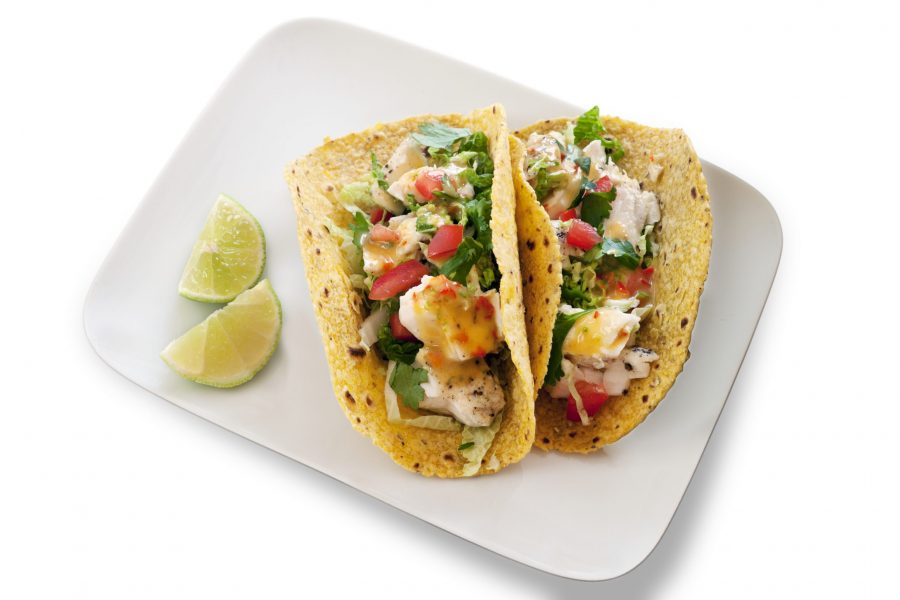 Equipment
Measuring spoons

Measuring cups

Small bowls X 3

Wooden Spoon

Frying Pan or Cast Iron Skillet

Parchment Paper

Baking Sheet

Spatula
Ingredients
1

large

piece of fresh Salmon

about 18 oz

8

corn tortillas

1

tsp

salt

divided

4

tbsp

Cannabis oil

divided also

1

whole

lime

freshly juiced

1

tsp

EACH: chilli powder, Mexican spice, Paprika, Garlic Powder, Cumin,

1/4

tsp

cayenne pepper

more if you like it HOT!

2

med

avocado

cubed – ripe and fresh, ready to go!

2

med

mangoes

cubed – ripe and fresh, ready to go!

1/2

small

red onion

chopped into small pieces

1/2

cup

sour cream

2-4

whole

jalapeno's

chopped – use more if you like.

1/2

cup

cilantro

more if you like, chopped.
Instructions
Preheat the oven to 150°F. Start by splitting the salt, oil, and lime juice in half.

In a small bowl, mix chili powder, Mexican spice mix, paprika, garlic powder, cayenne, cumin, ¼ tsp salt, and 2 tbsp cannabis oil. Marinate the fish with this mixture for 5 minutes.

Meanwhile, in another bowl, mix chopped avocado, cubed mango, finely chopped red onion, and 1 tsp lime juice to make the salsa and setraside.

In a pan or cast iron skillet over medium heat, use the remaining cannabis oil to sear the fish for 8 minutes until it's brown. Remove the fish from the pan and discard the skin.

In another bowl, mix sour cream, remaining lime juice, and remaining ¼ tsp salt in a bowl until well combined and smooth This will be the drizzle over top when the tacos are complete. .

Bake tortillas for 5 minutes in the oven. You can just lay them on the oven rack and use a spatula, or a parchment-paper-lined cookie sheet.

To assemble your fish tacos, shred the salmon and add the pieces onto the tortillas together with the salsa, jalapeno, and cilantoo. Drizzle the sauce over top and enjoy!

Best served with Cannabis-infused Tequila!
---
#3 – Ugly Tomato Salad
Never underestimate the power of a salad! Especially this one. Infused with cannabis oil, and fresh garden tomatoes – it's not that ugly after all!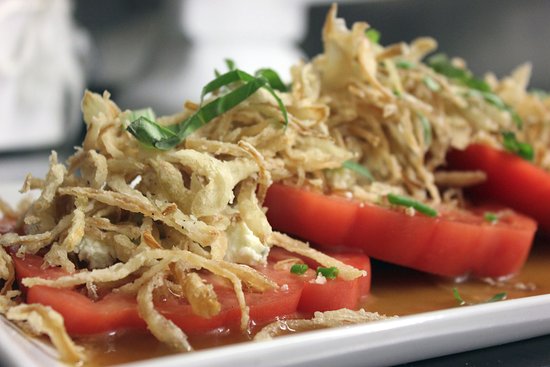 Equipment
Large, deep pot or Dutch Oven

Paper Towel

Slotted spoon

Sharp knife

Cutting Board
Ingredients
10

Shallots

medium in size

1-2

cups

Buttermilk

1

cup

all purpose flour

3-4

cups

vegetable oil

or more – for frying

2-3

tomatoes

fresh, ripe, large

4-5

tbsp

Poppyseed Vinegarette

1/2

cup

fresh Basil

chopped into fine pieces

1/2

cup

Gorgonzola Cheese

crumbled

4-5

tbsp

Cannabis Oil
Instructions
Pour milk over shallots in a large bowl, then remove them and toss them in flour.

Gently place them in oil heated to 350 degrees F, and fry in batches, and remove and place on a paper towel until all finished. Fry them for about 2 minutes until golden.

Sprinkle salt on top of the fried shallots then slice your tomatoes into thick slices. Drizzle your poppyseed dressing on a plate, and add your sliced tomatoes in a nice layer or line across. Salt them generously.

Next, chop fresh basil into small pieces, and sprinkle on top of tomatoes. Sprinkle & crumble Gorgonzola cheese on top of the tomatoes.

Then sprinkle a healthy amount of your fried shallots on top, and drizzle with cannabis oil and some more poppyseed vinegarette!

Serve immediately, and enjoy!
---
#4 – Corn Ribs with Cannabutter
This Tik Tok viral trend had everybody running to the stores to grab an air fryer.
Slathered in herbs and spices, then air-fried – these corn ribs are super easy, tasty, and fun to eat!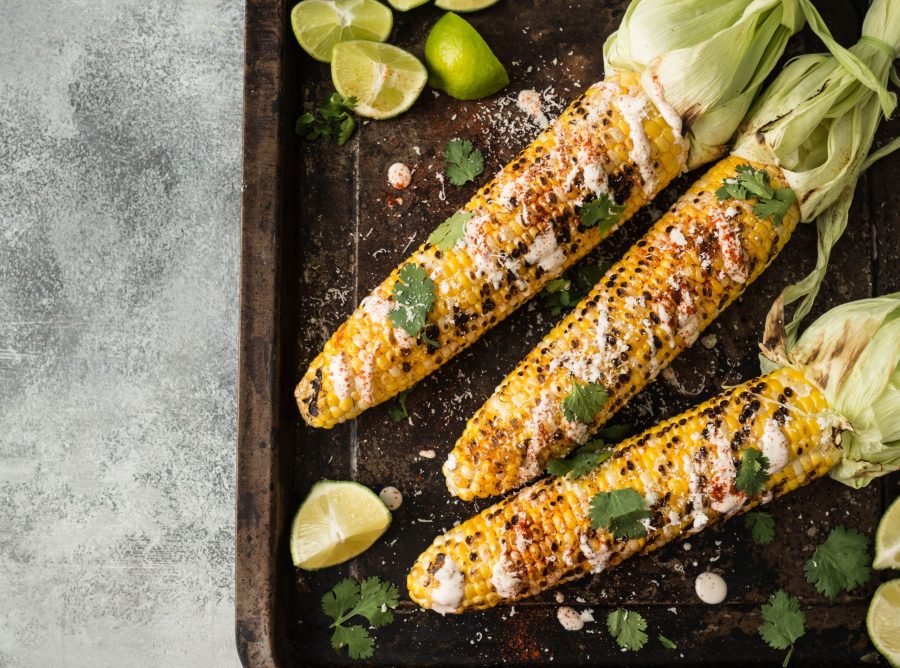 Equipment
Air Fryer

Cutting Board

Sharp knife

Small bowl

Whisk

Brush
Ingredients
2

cobs

corn

husked

3

tbsp

olive oil

1/2

cup

cannabutter

1/4

tsp

chilli powder, garlic powder, freshly ground black pepper

EACH

1/4

cup

mayo

1

1

tsp

hot sauce

pick your fav

2

cups

cojita cheese

1

tbsp

fresh cilantro

or more!
Instructions
Place an ear of corn on a cutting board and cut in half lengthwise. Cut each half in half lengthwise. Repeat with remaining ear of corn. You should have 8 "ribs" total.

Whisk olive oil, chili powder, garlic powder, and black pepper together in a bowl until smooth. Brush onto both sides of each rib and place in the air fryer basket.

Air fry for 12 minutes, flipping halfway through the cook time.

Meanwhile whisk mayonnaise, lime juice, and hot sauce together until thoroughly combined.

Transfer corn ribs to a serving plate. Using a knife, spread your cannabutter over each rib, and then lightly drizzle your sauce overtop, and then sprinkly cotija cheese and cilantro.

Enjoy with a shot of cannabis-infused tequila!
---
#5 – Strawberry Shooters With Weed
The summer, vacation or cottage would not be complete without a bright, happy and refreshing shooter!
Make these ahead of time, put them in the fridge and share them with your guests for a fantastic buzz.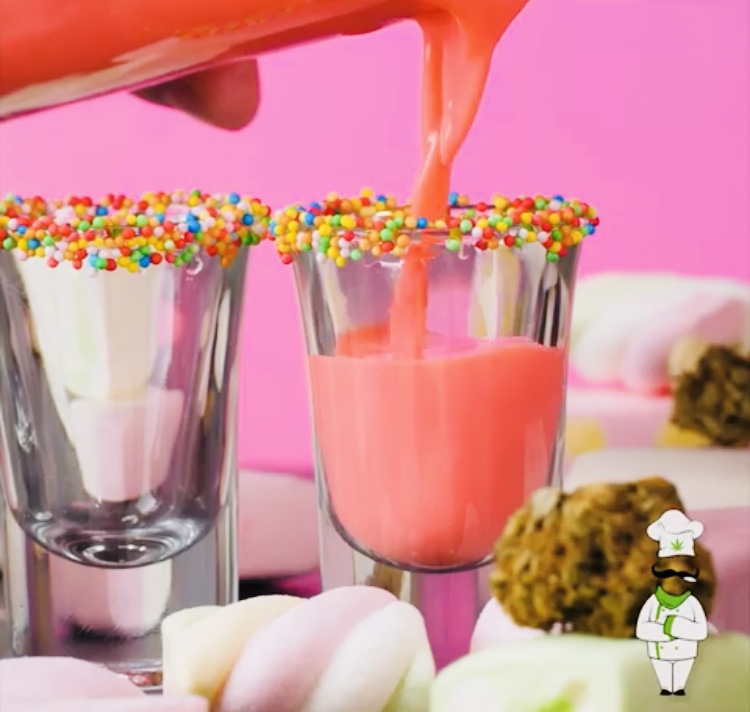 Ingredients
5

grams

Decarbed

1

bottle

of Vodka

Banana liquor

Strawberry Baileys

Sprinkles (optional)

1

cherry

per shooter (optional)
Instructions
Place the decarbed cannabis in a cheesecloth or pantyhose and infuse it in your favorite vodka.

Sit the vodka for 3-4 days and shake every 12 hours.

Get your shooter glasses ready and place them bottom side in some corn syrup or honey followed by decorating them with some sprinkles.

For the shooter you will need 1 part Cannabis Vodka, 1 part Banana liquor and 1 part strawberry Baileys.
Video
---
If you're looking to up-level your canna-cooking or baking game, or you want more of a canna-challenge, you may want to start here.
For more recipes like this one, check out our recipe index here.
And if you love how-to-videos, our YouTube channel has everything you need.
Share our post and comment below! We'd love to hear from you.
As always, happy canna-cooking!