Ladies, you know how it goes: Cramping, bloating, moodiness, crankiness, upset stomach, headaches, hormones – need I continue?
For some women, PMS can be debilitating and wreak havoc on every aspect of your life!
Thankfully, I've put together a grab bag of ways you can use CBD Oil, CBD Capsules, and THC to treat and help ALL of your PMS symptoms!
Just pull out the one that works the best for you!
You'll notice a healthy combination of both THC and CBD solutions to soothe your PMS symptoms below!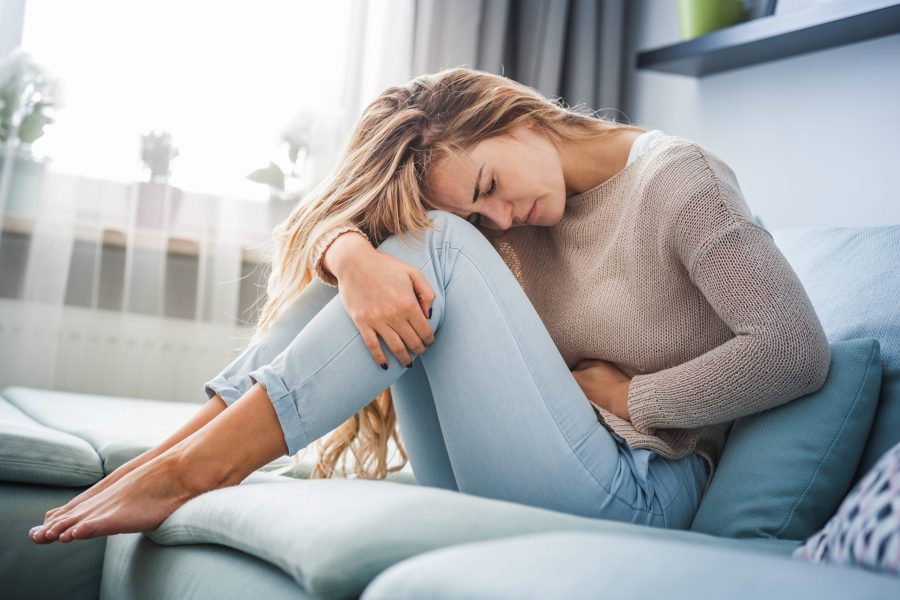 #1. Cramping & Bloating.
Girls – this is the fun part right? One night you go to bed, you feel okay and the next morning you wake up and your stomach is protruding out of your pajamas and you feel like you got hit by a transport truck.
What do I use? CBD & Castor Oil Packs.
As soon as I know my time is coming, I get my oil packs ready and continue this through my menstrual cycle. It honestly helps!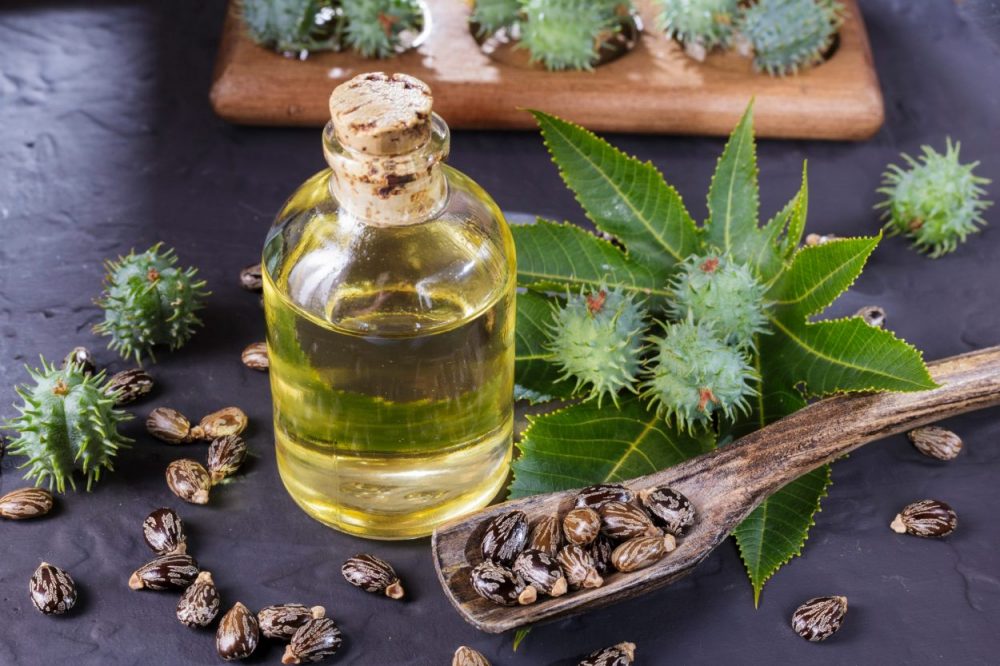 Ingredients
1/2

cup

castor oil

all-natural, cold-pressed, Hexane-free

25

mg

cbd oil

your choice of brand

5

drops

essential oil

lavender, peppermint, fennel
Instructions
Microwave your oat bag so that it's nice a warm but not scalding hot (be careful!)

Lay down an old towel or two so you don't stain or wreck your bed/couch

Carefully and slowly, pour the oil mixture directly onto your stomach slowly, rubbing it in everywhere, and making sure you reach the entire stomach and intestine area.

Lay a towel directly over top of the mixture on your stomach and then place the heated oat bag right on top

Rest here comfortably for 45 minutes and practice this at least 3 times weekly for the best results!
#2. Moodiness & Hormonal Hell
Oh my – about the week before my period is coming, I know it and so does the entire world. Why? Because my mood is horrid!
Everything annoys me and I feel frustrated with life.
Even the smallest thing like getting my dress hooked on the kitchen cabinet handle sends me into tears. Can you relate?
But since I've been taking CBD oil on a regular basis, these spikes in hormones and mood have totally balanced out!
Here's how you can make your own CBD oil if you feel adventurous. Our website also has tons of great options and products to save you time!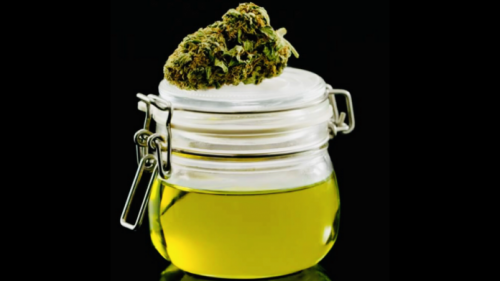 Ingredients
1/4

Ounce

Cannabis/CBD strain

1

Cup

Olive Oil/ Coconut Oil

1

tsp

of sunflower lecithin
Instructions
Decarboxylate your weed by spreading your cannabis evenly on an oven tray And coat with aluminum foil.

Place in the oven on 240F/115C for 25 to 45 minutes, and then let it cool.

Grind your cannabis or Hemp and chop it fine

Place the cannabis in a strong mason jar, add oil and 1 tsp of sunflower lecithin

Place your closed jar in cold water and let it come to a boil, Boil for 2 to 3 hours.

TIP: U can also add other herbs such as Thyme, rosemary etc for an extra flavor.

Strain through Cheesecloth.

Let it cool

Now you can use the CBD Oil to make CBD edibles or make salves, lotions etc.
Nutrition
Calories:
200
kcal
|
Fat:
20
g
#3. Headaches and Brain-Fog
For me, the headaches happen about one or two days prior to my monthly visitor. They are massive. It feels like someone has put my brain in a clamp for 24 hours.
I was feeling tired of taking pharmaceuticals to mask the pain, and decided to turn to edibles for the win! I also noticed that my mental clarity was on point.
Check out these yummy edibles that I absolutely LOVE and it ticks off another PMS symptom and craving ( at least for me): CHOCOLATE!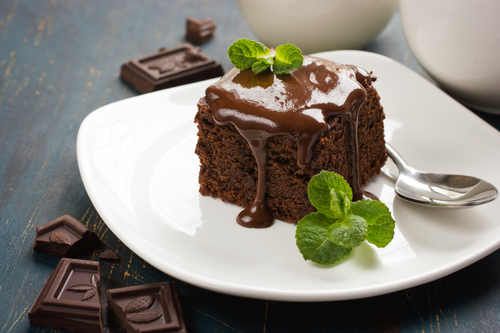 THC:
175 – 350 MG Per batch
Ingredients
1/4

Cup

Cannabis Butter

1/4

Cup

Normal Butter

1

Teaspoon

Vanilla Extract

1/3

Cup

Unsweetened Cocoa Powder

1/2

Cup

All-Purpose Flour

1/4

Teaspoon

salt

1/4

Teaspoon

Baking Powder

For

The

Frosting:

3

Tablespoons

butter, Softened

1

Teaspoon

Cannabis Butter, Softened

1

Tablespoon

Honey

Also

1

Teaspoon Vanilla Extract

1

Cup

Confectioners Sugar
Instructions
Preheat oven to 330 degrees F (165 degrees C). Grease and flour an 8-inch square pan.

In a large saucepan, on very low heat melt 1/4 cup butter and 1/4 cannabis butter. Remove from heat, and stir in sugar, eggs, and 1 teaspoon vanilla. Beat in 1/3 cup cocoa, 1/2 cup flour, salt, and baking powder. Spread batter into prepared pan.

Bake in preheated oven for 25 to 30 minutes. Do not overcook.

To Make Frosting: Combine 3 tablespoons softened butter and 1 teaspoon cannabis butter, Add 3 tablespoons cocoa, honey, 1 teaspoon vanilla extract, and 1 cup confectioners' sugar. Stir until smooth. Frost brownies while they are still warm.

Serve the Chocolate Weed Brownies
Nutrition
Calories:
200
kcal
|
Fat:
20
g
#4. Period Tracking Apps.
I do want to throw in a great app that I use to track my period – knowing is half the battle as they say.
I use Period Tracker but here's a great article with 10 more period tracking apps to try out! Click here.
And ladies, when all else fails?
Just have a Weed Martini. Period!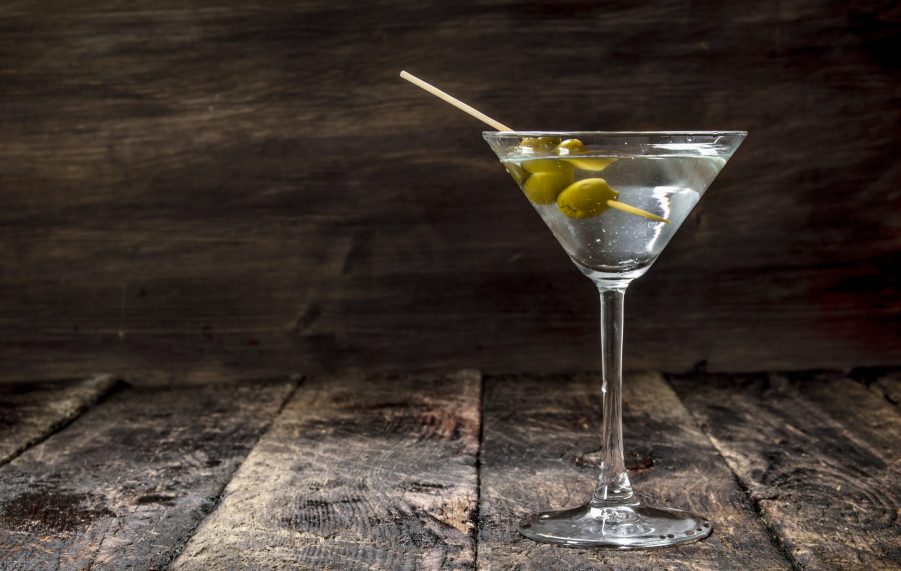 Equipment
Cocktail Shaker/Mixer

Ice

Martini Glasses

1 bottle of Gin

Cheesecloth or Pantyhose
Ingredients
4

ounces

Gin

Tanqueray is a great choice!

2

ounce

Raspberry Chambord Liquer

4

ounce

Pineapple Juice

5

cubes

ice

shaved or cubed – you choose!

1/8

ounce

Cannabis – Decarbed.
Instructions
Decarboxylate your cannabis: placing it in an oven tray and wrapped up in tin foil. Place your cannabis in the oven for minimum of 20 minutes. Up to 40 min.

Wrap your decarbed cannabis in pantyhose or small cheesecloth and wrap tight so it will fit into the top of the Gin bottle. Place it in your Gin Bottle, seal it up. Set aside for 24 hours minimum.
Once your Gin is Cannabis-Infused:
Mix your ingredients together with ice, in a cocktail shaker

Shake it baby, shake it for at least 3-4 minutes

Serve in your Martini glasses and enjoy!
Try some of these great PMS-relieving solutions, recipes and ideas for your menstural cycle and let us know what worked best in the comments below!