'Tis the season for BBQ'ing – Finally!
If you're tired of that same old potato salad, boring BBQ'd hot dogs or tofu dogs – then read on friends- because this is how you have a Weed BBQ that your friends will love!
Your Weed BBQ will be an event to remember!
You know the drill – you make sure the BBQ is clean and the grill is sleek and smooth. You make sure all of your utensils are prepared, and your friends' list is complete.
Every good BBQ always has a nice selection of side dishes and salads that everyone loves and comes back to for seconds and maybe even thirds, right?
But how do you have a Weed BBQ you ask? Easy! Preparation is the key.
Here's how to make it even more fun using Tik Tok!
Create a Tik Tok Account for your Weed BBQ and be sure to make it private.
Invite your friends to follow you and this will serve as their official invite!
As you are creating your Cannabis dishes, preparing, and decorating – make fun Tik Tok videos to share with your pals.
Then, when the day finally arrives – encourage friends to create fun videos together!
You'll have so many great memories and you can keep this up for all future Weed BBQs!
Next up is the food – I mean, that's why everyone's coming right?!
Whether you're grilling dogs, burgers, chicken, or vegan dishes – every good BBQ'er knows that you need the perfect BBQ sauce.
What if you made it from scratch? Now THAT would impress!
Check out our Cannabis-infused BBQ Sauce Recipe below. It's so tasty!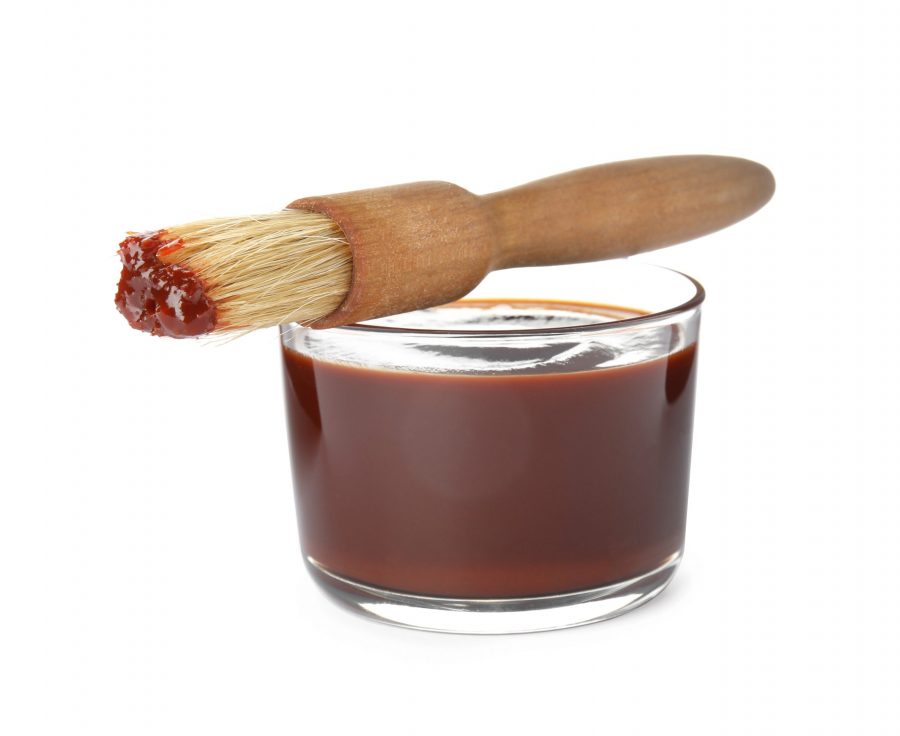 THC:
175 – 350 mg per batch
Ingredients
1/4

cup Cannabis

Oil

2

cups

ketchup

1

cup

water

1/2

cup

apple cider vinegar

5

tablespoons

light brown sugar

5

tablespoons

sugar

1/2

tablespoon

fresh ground black pepper

1/2

tablespoon

onion powder

Also

1/2

tablespoon ground mustard

1

tablespoon

Worcestershire sauce
Instructions
Add all ingredient in a pot.

Stir and let it simmer on low heat for 15 minutes.

Use as marinade, dip or topping

Serve the Cannabis Infused BBQ Sauce
Nutrition
Calories:
200
kcal
|
Fat:
20
g
Now that we have the BBQ portion prepared, let's move on to side dishes that will leave them coming back for more and more!
Just about everyone LOVES Caesar Salads – but this time, they'll salivate endlessly!
Check out our recipe below:
THC:
64 – 128mg for whole salad
Ingredients
1

1/2

Tablespoon Cannabis Oil

6

Cloves

Garlic minced

3/4

Cup

Mayonnaise

6

Tablespoons

Grated Parmesan cheese

1

Teaspoon

Dijon Mustard

1

Teaspoon

Worcestershire sauce

Also

1

Tablespoon Lemon Juice

1/4

Cup

Olive Oil

4

Cups

Bread Cubed

1

Head

Romaine Lettuce, Chopped

Salt

and

Pepper To Taste
Instructions
Mince 3 cloves of garlic, and combine in a small bowl with mayonnaise, anchovies, 2 tablespoons of the Parmesan cheese, Worcestershire sauce, mustard, and lemon juice.

Add cannabis oil to the dressing.

Season to taste with salt and black pepper. Refrigerate until ready to use.

Heat oil in a large skillet over medium heat. Cut the remaining 3 cloves of garlic into quarters, and add to hot oil. Cook and stir until brown, and then remove garlic from pan. Add bread cubes to the hot oil. Cook, turning frequently, until lightly browned. Remove bread cubes from oil, and season with salt and pepper.

Place lettuce in a large bowl. Toss with dressing, remaining Parmesan cheese, and seasoned bread cubes.

Serve the Cannabis Caesar Salad
Nutrition
Calories:
200
kcal
|
Fat:
20
g
Do you feel like you've got a good handle on your Weed BBQ?
Before you go to the grocery store: Drinks & Music! Music set's the tone and creates the atmosphere.
The wrong music or bad drink choices could result in a total and epic BBQ fail.
Check out our blog on the best music choices and weed anthems by clicking here.
And for a delicious BBQ-worthy drink, this recipe below will WOW your guests!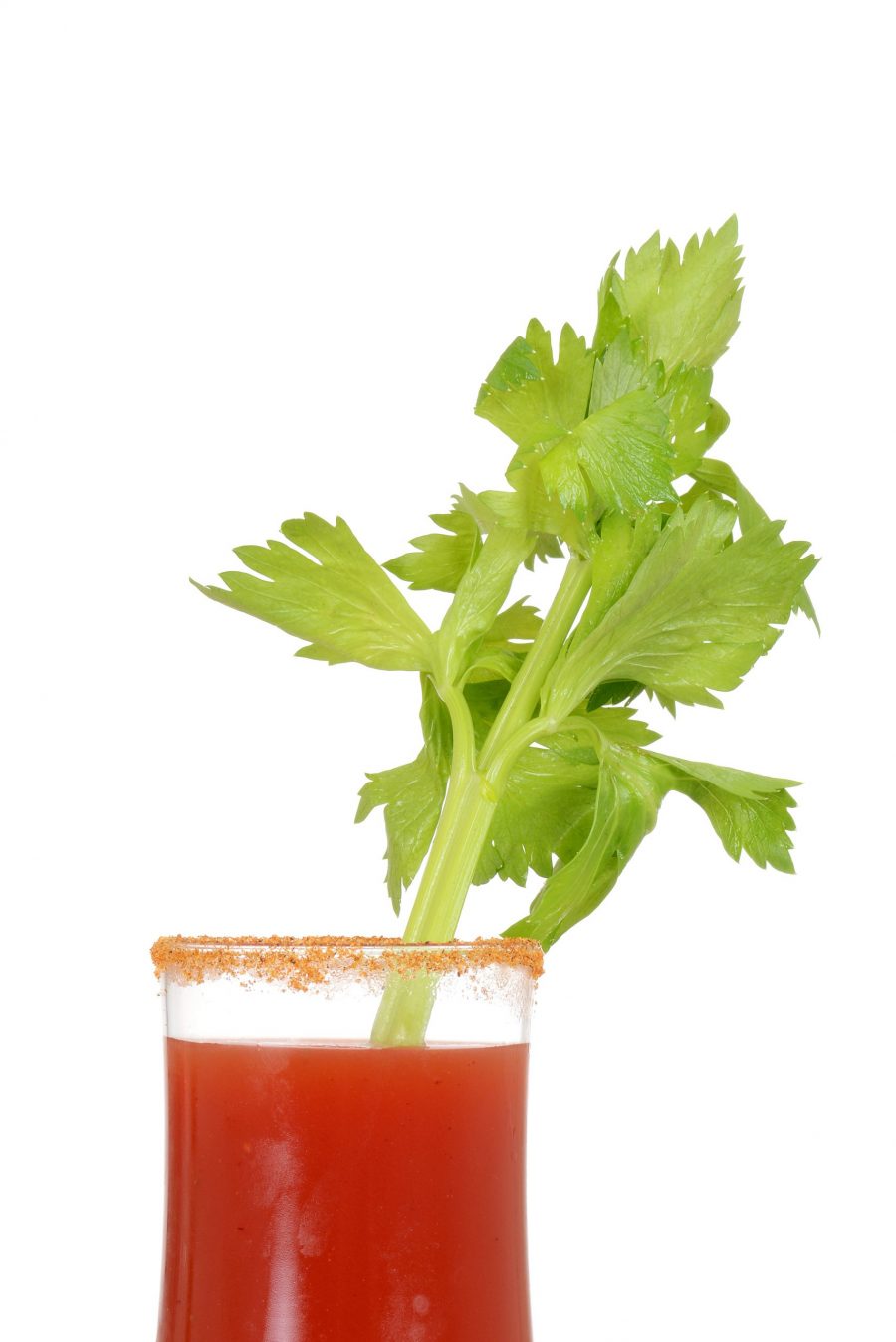 Equipment
Cocktail Shaker

Ice Cubes

Small side plate

Small bowl

Small fork or spoon for mixing the rim spices

Sharp knife

4 large, tall-boy glasses or mason jars with handles

Large pitcher
Ingredients
4

Lime wedges

4

ounces

Vodka

your favorite kind/brand

4

tbsp

Worcestershire sauce

4

tsp

Hot sauce

Tobasco is a great choice

1

cup

Ice cubes or crushed ice

more if you need it

16

ounces

Tomato & Clam Juice or Motts Clamato Juice

4

Celery Stalks

the entire stalk, leaves and all

4

tbsp

Celery salt

50

mg

THC

25

mg

CBD oil
Instructions
Place celery salt in a small dish and mix together, then place it evenly on a small plate and set aside for a moment.

Cut up your lime wedges, and in the centre fleshy-part of the lime, cut a small slice in the middle, but do not cut it in half. Just a small slit.

Take each glass and use the lime wedge to create a rim around the top – make sure it's very juicy and full of lime. This will serve as the adhesive for your salty-rim!

Dip each glass into the salt mixture and turn so all parts of the rim are covered

In your large pitcher, combine all other ingredients except celery stalks, and mix up thoroughly.

Pour your mixture into the rimmed glasses carefully – not touching the rim!

Insert a celery stalk into each glass, add a few more ice cubes if desired and enjoy!
Last, but certainly not least – if you feel like sweetening up your Weed BBQ with our delicious berry cobbler, click here for the full recipe.
Let us know how your Weed BBQ turned out in the comments below, or any other additions you would add to your event – we'd love to hear them!