Cannabis cuisine is relatively new, that makes experimenting with new flavors and techniques so much fun. How about a cannabis oil rich in truffle flavor? This will certainly take cannabis fries, pizza or weed infused pasta to another level!
The incredible taste of cannabis truffle oil does come with a price. Truffles are not cheap! But if you would love to try some weed infused truffle oil without spending too much money. You can infuse your cannabis with regular oil and add some store bought truffle oil to the batch.
Once your cannabis infused truffle oil is ready to be used, you can incorporate it in any recipe you see fit. Think THC truffle fries or a THC & truffle pizza! It also goes great with some nice french baguette and balsamic vinegar. The sky is the limit when it comes to truffles.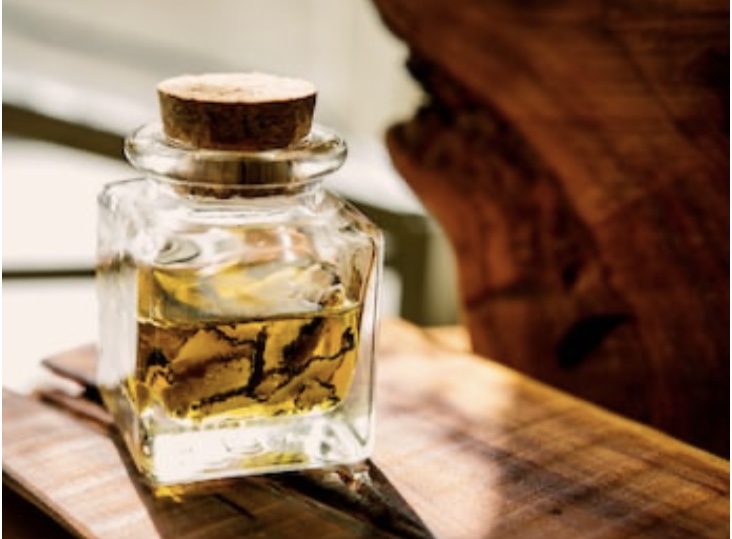 Ingredients
2

Small

Truffles

1/8

Ounce

Cannabis

1

Cup

Olive oil
Instructions
Preheat your oven to 240F.

Decarboxylate your cannabis by spreading it on a oven tray coated in silver foil and place it in the oven. Leave it in for 40 minutes.

Take out your truffles and slice them thinly using a sharp knife or mandolin.

Combine your truffles and cannabis in a strong mason jar and add olive oil.

Set up a pot with cold water and place your mason jar in it. Now turn up the heat to medium and let the cannabis, truffles and oil infuse for 3 hours.

Carefully strain out your cannabis oil into a new mason jar. Pick out all sliced truffles and add to the oil. Discard the cannabis.

Infuse your oil for another 5 days in the refrigerator.