Get some joint and muscle relief with some weed infused pain relief cream
Athletes are swearing by it, and so are celebrities. CBD pain relief cream is making the rounds with sports enthusiasts and people with muscle pain. The anecdotal reports are aplenty, saying that cannabis-infused cream erases pain and inflammation. Could it be true? Is there a magical cream that will cure what ails you? Judging by what people are saying about it, it seems that might be the case. So how do CBD creams work?
According to actress Kristen Bell, CBD helps relieve her "sore muscles after working out." Olivia Wilde said it helped relax her body after grueling performances on Broadway. On the surface, how it works is simple. Just rub the CBD cream where it hurts, and let the pain relieving begin. But what's happening underneath is much more complex and scientific.
Delivering Cannabinoids Where it Counts
Weed infused pain relief creams contain cannabinoids like CBD and THC, and they're becoming the go-to choice for people dealing with painful joint and muscle issues. These cannabinoids are actually lipophilic, so in order to get them where they need to go, they need a little help getting past the natural barrier of your skin. Once they do, they interact with cannabinoid receptors in your body — which are all part of your endocannabinoid system.
That's why it's important to use a carrier oil to help deliver those healing cannabinoids where they need to go. Otherwise, they can only help issues on top of the skin. With a carrier oil, those cannabinoids can penetrate the skin barrier and give your muscles and joints some pain relief.
What works best? Coconut oil, olive oil, emu and hemp seed oil are all suitable for a CBD topical. It all comes down to personal preference, though some oils can perform double duty. Coconut oil and hemp seed oil are both great for your skin, and have the ability to carry cannabinoids past the skin barrier.
And science is showing that CBD creams really can work. This 2016 study using lab rats discovered that CBD cream can provide relief from inflammation and arthritis. Though human trials still need to be done to fully ascertain the benefits of CBD creams, what we do know is that it is safe to use. So there is no harm in trying cannabis-infused topical pain relief and seeing if it works against your own muscle and joint pain.
CBD Cream for Skin Conditions
Science has also discovered that CBD cream can do wonders for common and hard-to-treat skin conditions like eczema and psoriasis. This 2019 study concluded that CBD cream — that didn't contain any other cannabinoid like THC — helped reduce inflammation and soothed painful skin disorders.
Dermatologists have also said that CBD cream is safe to use. If you find yourself having a bad reaction from using weed infused pain relief cream, it is more likely to be from some other ingredient in the topical, rather than from the CBD itself.
With all of this good news regarding CBD cream, it's no wonder athletes, celebrities and people suffering from skin, muscle and joint pain are making it part of their daily routine. And instead of buying an expensive over-the-counter CBD cream online or at the corner pharmacy, you can actually make it yourself.
How to Make CBD Creams
Making CBD cream is easier than you'd think, and you can really get creative with it. This recipe calls for drops of lavender and tea tree essential oil, but you can mix up your formula however you'd like. Just add CBD oil to the cream and you'll have yourself a custom made cream that will help soothe inflammatory skin conditions.
Ingredients
1/4

cup

of raw organic shea butter

1

tsp

of vitamin C powder

2

tsp

of rosehip seed oil

6

drops

of tea tree essential oil

6

drops

of lavender essential oil

100

Mg

Cbd oil
Instructions
In a strong mason jar or double boiler, heat and melt the shea butter until it is completely liquefied.

Now take it off the heat and once slightly cooled down, add all the rest of the oils and CBD oil, followed by the vitamin C powder and mix thoroughly.

Pour the mix into a clean dry 4 oz container and let it set overnight in the refrigerator.
Nutrition
Calories:
200
kcal
|
Fat:
20
g
How to Make Cannabis Balm
When you need a CBD sports cream recipe, this is the one you want to use. Incorporating almond and coconut oil, this cream contains the carriers necessary to get those lipophilic cannabinoids where they need to go. After you've made this awesome stuff and slathered it on where it hurts, all you need to do is sit back, relax, and let the CBD do its work. Again, you can mix and match your essential oils to your personal taste.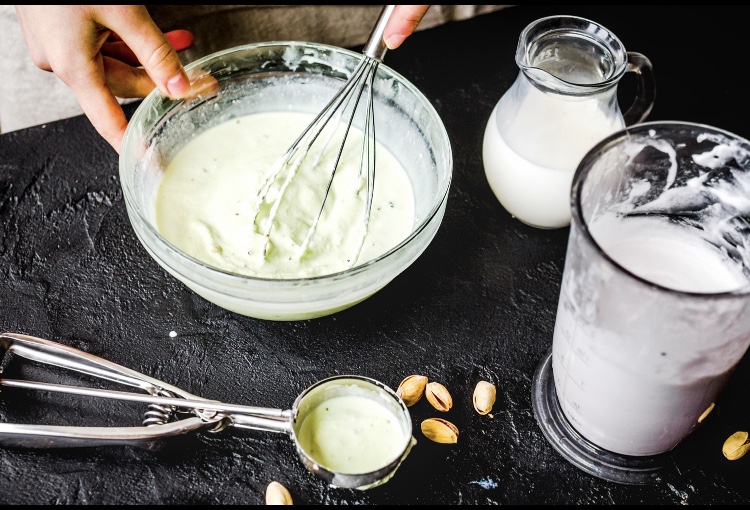 Ingredients
1/2

Cup

Coconut oil

1/3

Cup

Sweet almond oil

100

Mg

CBD oil

4

Tbsp

Shea butter

1

Tbsp

Beeswax

1

Tbsp

Rosehip oil

1

Tbsp

Vitamine E oil

20

Drops

Lavender essential oil

20

Drops

rosemary essential oil

20

Drops

Ginger essential oil
Instructions
Using a double boiler or a pot on very low heat, add Coconut oil, shea butter & bees wax and gently dissolve. Stir well. Use as little heat as possible to melt your oils.

Remove your bowl from heat and wait until the mixture cools to room temperature. Add your CBD oil, sweet almond oil and essential oils. Stir well or use an immersion blender to thoroughly combine the mixture.

Pour the CBD cream mixture into your desired containers. It is easier to fill the containers before the cream completely cools and thickens. To maximize longevity of this lotion, store it in a cool dark location.
Not all canna topicals are for joint pain or skin conditions. Looking for a balm you can put on your lips? This CBD balm recipe uses beeswax pellets for a lip wax that is great for soothing sunburnt lips, or just for everyday use.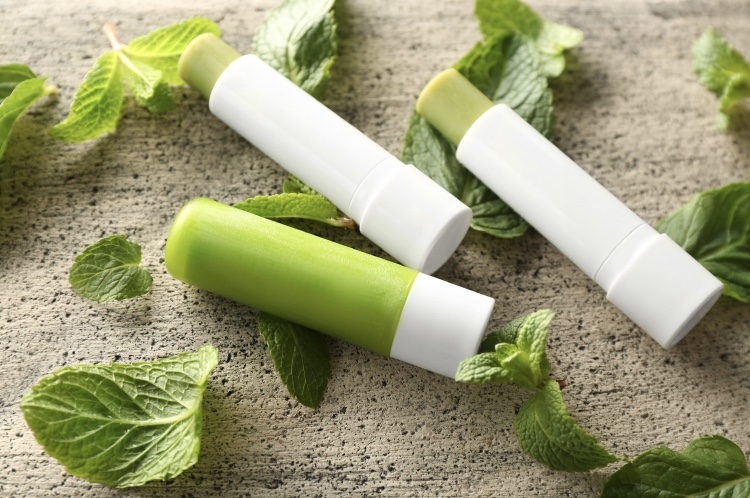 Ingredients
1

Tbsp

Yellow beeswax pellets

1

Tbsp

Pure organic Coconut oil

3

Drops

Peppermint essential oil

25

Mg

CBD tincture
Instructions
Place the beeswax pellets and pure coconut oil in a small glass bowl and microwave untill melted.

Once melted, add cbd tincture and essential oils.

Pour the liquid CBD balm mixture into lipstick tubes or tiny jars. The balm will begin to solidify within a few minutes.

Once your cbd lip balms are solid, keep on room temperature.