Cannabis may ease the pain symptoms of fibromyalgia. Infused into lotion, this weed topical may give you access to healing potentials. This lotion is simple to make and chock full of skin satisfying ingredients.
Will cannabis really help relieve fibromyalgia pain?
Studies explore the effects of both CBD and THC for fibromyalgia patients. Fortunately, these studies include human clinical trials. According to this article (2018), it is possible for patients to experience more relief from cannabis than with standard pharmaceuticals. This is exciting news for fibromyalgia patients.
Of course, the study of cannabis topicals for pain is in its infancy. It is reassuring that cannabis is not recorded to make symptoms of fibromyalgia worse. It is considerably safe and will not cause psychoactive effects. In turn, we recommend that you consult a physician prior to using cannabis. We highly suggest the use of small a test amount before lathering this cannabis infusion generously.
Are you hoping to try a cannabis topical?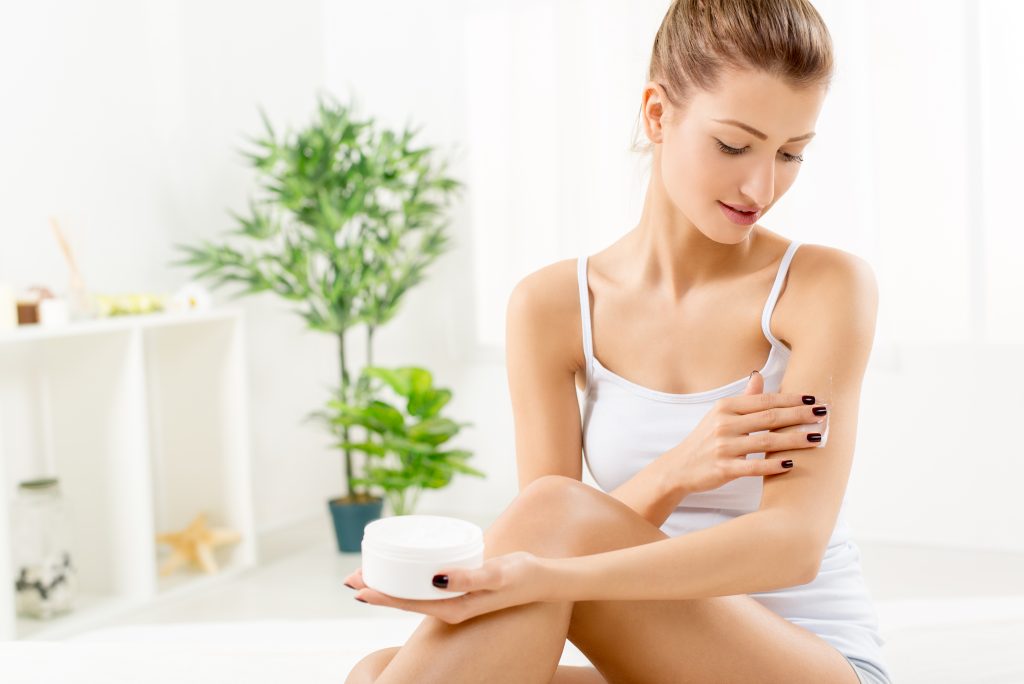 Excitingly, the popularity of CBD oil and THC oil is on the rise in pain management. Perhaps you're looking for a cannabis lotion to see if a cannabis extraction will work for your own pain symptoms.
Navigating stores that sell these products can be difficult. Especially perusing misleading labels and unrecognizable ingredients. Make your own cannabis lotion to mitigate these issues. This weed lotion is comprised of straightforward ingredients.
In this recipe, learn to make a cannabis lotion that includes both THC and CBD oil. In addition, we combine ginger oil, lavender oil, and vitamin D3 for a soothing scent and vitamin hit.
Not to worry, this cannabis lotion will not make you high!
Cannabis topicals absorb through the skin. THC molecules do not absorb into the bloodstream following this process. These molecules remain at the site of application. Therefore, the THC content of this cannabis infused lotion will not lead to a psychoactive experience.
A cannabis topical is a good first step to try and ease the pain symptoms of fibromyalgia. This holistic approach is a gentle introduction to cannabis if this is your first time trying any cannabis product.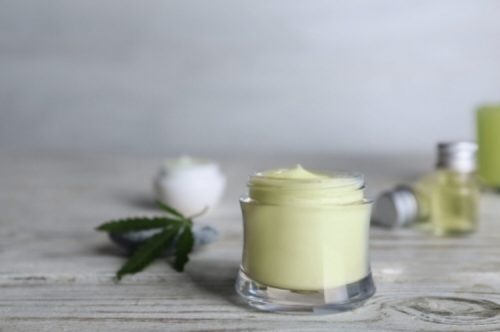 Ingredients
1/4

Cup

Cannabis oil

50

Mg

CBD oil

1/4

Cup

Ginger oil

1/4

Cup

Lavender oil

1/4

Cup

Beeswax

1

Tsp

Vitamine D3 oil

2

Tbsp

Shea butter

5

Drops

Vanilla extract (optional)
Instructions
Combine Lavender oil, cannabis oil, ginger oil, CBD oil, beeswax and shea butter in a bowl and create a double boiler.

As the water heats, the ingredients will start to melt. Stir occasionally as they melt to incorporate.

When all ingredients are completely melted, add vitamin D3 oil and any essential oils or scents like vanilla.

Pour into whatever jar or tin you will use for storage. Such as mason jar.

Use as you would regular lotion. This lotion is ultra-moisturizing and more oily than water-based lotions so you won't need to use as much. And since there is no water in the recipe, you can store the lotion for much longer.