It's positively brilliant, and we are wondering why we didn't think of it sooner.
High Tea with weed will really knock the English off their rockers!
Totally unconventional and possibly even a little radical – we like this bold idea that not only makes you feel fancy but gets you a little high too!
We think THIS way is the proper way to enjoy "high" tea!
What do you think?
Where did the original high tea come from? Ladies of leisure in the United Kingdom, of course!
What did they eat with their teas? A selection of scones, fancy finger sandwiches, strawberries and cream, and delicious sweets.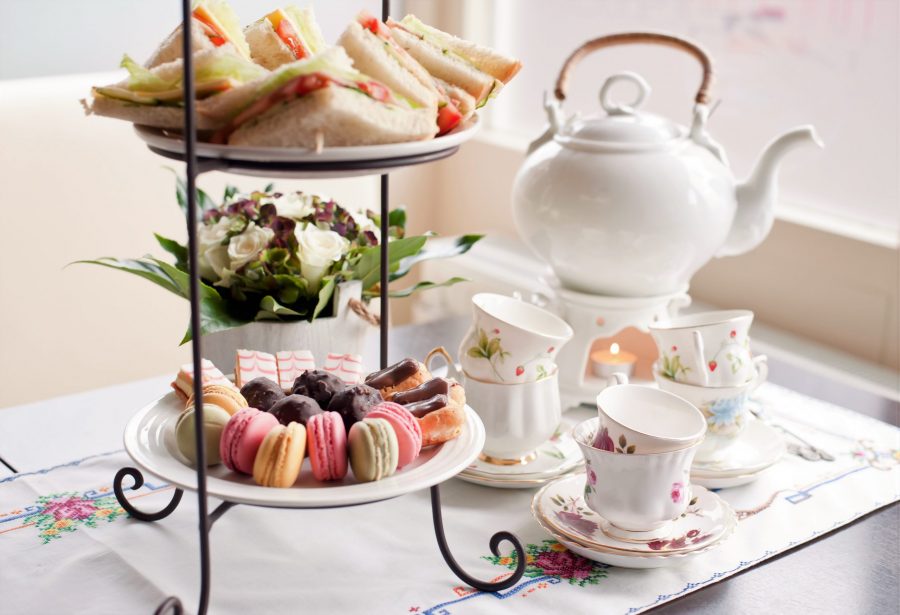 So now it's your turn to host a proper "High" Tea! High Tea used to be held for the working class in the later part of the afternoon with a heavier meal – but over the years it's changed to being light and leisurely.
Here is what you'll need to have your own Weed High Tea:
Fancy and Ridiculously Lavish Hats. The bigger the better. The more embellishments, the better! Make one, or enjoy going out to buy one.
A Theme. What is your theme? Ladies of Leisure? Women of the 1900s? Famous People? Crooks and Criminals? Whatever theme you decide on, make it fun and creative, and have everyone participate!
Fashion. Fashion.Fashion. You must look wonderful! Whatever the theme, make sure you are looking absolutely fabulous.
Weed Tea & Weed Treats – of course! No crusts on the sandwiches, lots of strawberries, cream, mini desserts, cannabis-infused lemon squares – everything should be bite-size and cute.
Teacups – here's where it gets fun! If you don't have teacups, consider going to a second-hand store and claiming some wonderfully inexpensive and decorative teacups. Who knows what lips have whispered secrets around your teacups?!
Proper Weed-Cooking Utensils. The best molds, cooking products, and utensils are here.
What Edibles go Best with Tea?
Check out our delicious Weed Tea Recipe below and our Cannabis-Infused Lemon Squares to follow: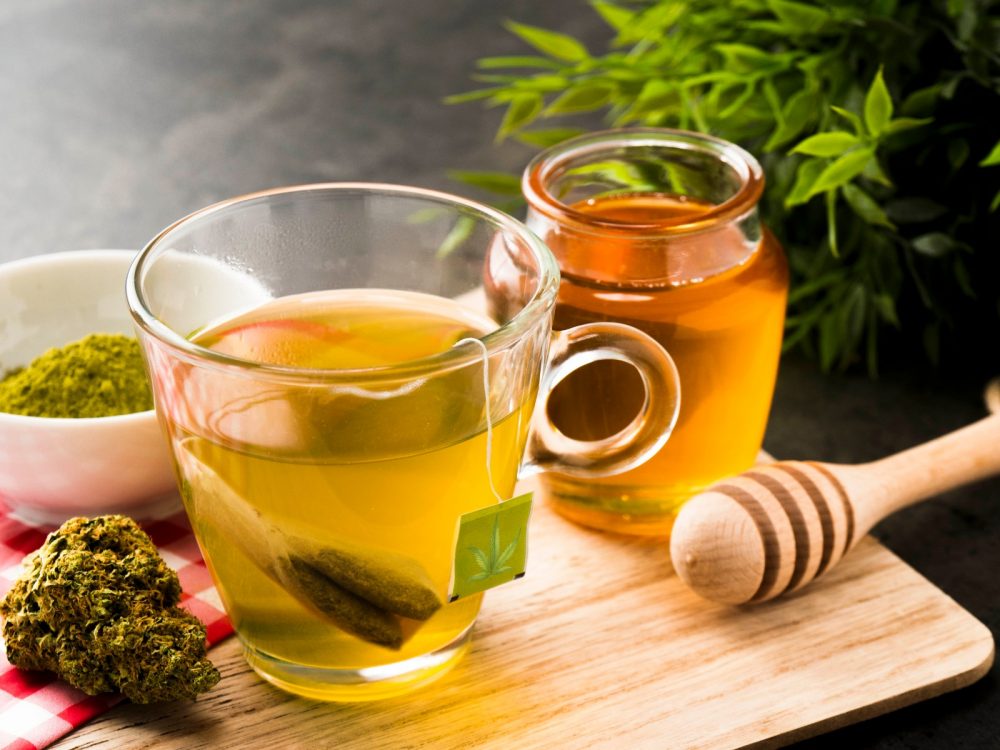 Instructions
In an empty tea bag, fill 1 tsp of cannabis oil powder and 1 tsp of dry tea herbs.

Infuse the tea bag in hot water and the THC will dissolve into the hot water.
Notes
The cannabis powder will only dissolve when in contact with liquid.
Nutrition
Serving:
8
Bags
|
Calories:
35
kcal
|
Carbohydrates:
1
g
|
Fat:
4
g
|
Saturated Fat:
1
g
|
Sodium:
1
mg
You can't have High Tea without sweets! Here's a wonderful recipe for tart and tangy cannabis-infused lemon bars.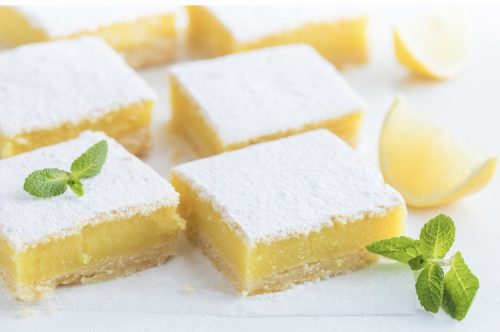 Ingredients
4

tbs

Canna-butter, melted

2

cups

graham crackers, (quick blend to crumbs)

4

eggs

1 1/2 

cup

white sugar *(you may substitute Canna-sugar)

1/4

cup

all-purpose flour

2

lemons, juiced

1

zest of lemon

1/3

cup

confection sugar
Instructions
In a medium bowl mix graham cracker crumbs with melted canna-butter together.

Press crumbly mixture in an ungreased pan 9x13inch pan.

Bake for 15 to 20 minutes in the preheated oven, or until firm and golden. In another bowl, whisk together the 1 1/2 cup sugar, and 1/4 cup of flour. Whisk in the eggs and lemon juice. Pour over crust.

Bake for additional 20 minutes in preheated oven. The bars will firm as they cool.

Once lemon bars have cooled sprinkle the confectioners sugar on top of the bars and sprinkle zest on top. Cut and serve.
Notes
People love lemon bars for the tart of a lemon curd baked on a sweet, crunchy crust. We have elevated this sweet and tangy pastry by infusing with cannabis. This medicated dessert with be a popular request!
* You can substitute canna-sugar for white sugar if you would like to infuse the filling also.
* Difficulty Level 2
Let us know how your "High" Tea turned out! We'd love to know. In the meantime, check out our recipes and great online store with all the pot-products you're sure to love.