It's even easier than you'd think
When it comes to self-care routines, a hot bath steeped in epsom salt ranks right up there at the top of the list. Light a few candles, put on some relaxing music, add some aromatic essential oils and you have a tried-and-true recipe for attaining chill vibes.
But why not take it a step further?
By adding a little bit of cannabis to your home spa session, you can up the ante on the relaxation and really give your muscles a nice soak. Combine that with a soft toke on the vape pen or a joint while you're at it, and you've got the makings of a pretty nice evening. And making canna bath salts is simple and easy, which means there isn't a good reason not to start drawing yourself a bath right now.
Will a Cannabis Bath Get You High?
You're probably wondering if soaking in cannabis bath salts will get you high. The short answer is probably not. That's because the THC and CBD in the bath water can't get into your bloodstream. However, that doesn't mean that soaking in a cannabis-infused bath can't ease aching muscles and soothe your skin.
The science is still a little bit young, but researchers are finding that by interacting with cannabinoid receptors in your skin, cannabis bath salts can potentially reduce inflammation and pain. So if you're feeling sore after an intense workout, or suffering from joint inflammation, cannabis bath salts may be just the right thing for you.
And while you can certainly purchase already-made canna bath salts at a dispensary, it's hella-easy to make your own and a lot cheaper, too. It just so happens we have the best DIY cannabis bath salt recipe out there.
First, You're Going to Need Some Cannabis Topicals
Whether you're making CBD bath salts, THC bath salts, or a mixture of both, you'll need to make a cannabis topical first. The easiest topicals, CBD or THC, are cannabis oil or cannabis tincture. You can use either.
For cannabis oil, all you need is some cannabis flower or trim and a fatty oil. For the purpose of making cannabis bath salts, coconut oil may be the best option — since it also does wonders for your skin.
If you're not well-versed in the simple art of making cannabis oil already, here's a great recipe to get you started. A helpful tip: make both a THC oil and a CBD oil separately, then combine later while making your bath salts.
Cannabis Oil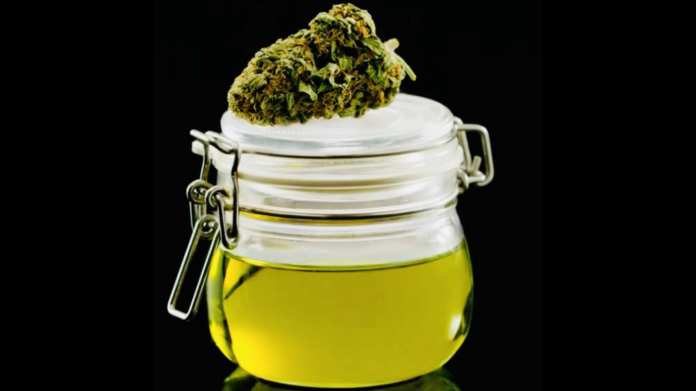 Ingredients
1/4

to

1/2 Ounce Cannabis

1

Cup

Olive Oil
Instructions
Decarboxylate your weed by spreading your cannabis evenly on an oven tray And coat with aluminum foil.

Place in the oven on 240F/115C for 25 to 45 minutes, and then let it cool.

( at this point the THC in your buds are activated)

Place the cannabis in a strong mason jar, add olive oil and 1 tsp of sunflower lecithin(optional).

Place the mason jar in a pot with cold water and let it come to a boil, Boil for 2 to 3 hours.

TIP: U can also add other herbs such as Thyme, rosemary etc for an extra flavor.

Strain through Cheesecloth.

Let it cool and store in a cool dark place.

Now you can use the Cannabis Oil to make your favorite weed edible.
Nutrition
Calories:
200
kcal
|
Fat:
20
g
You can also make bath salts with the help of cannabis tincture. The process of making cannabis tincture is a little bit different, and it involves using a solvent — like alcohol. For our recipe we've used Everclear.
While making cannabis tincture might be slightly more complicated than making cannabis oil, it actually allows you to make a highly potent extract. Which, in turn, will make your cannabis bath salts all the more effective and relaxation inducing. This is the method we'd most recommend for infusing cannabis into bath salts.
And just like cannabis oil, you can make a CBD tincture and a THC tincture separately for mixing into your bath salts later. This way you can tinker with your bath salts as you get more experienced and become acquainted with your own individual needs.
Cannabis Tincture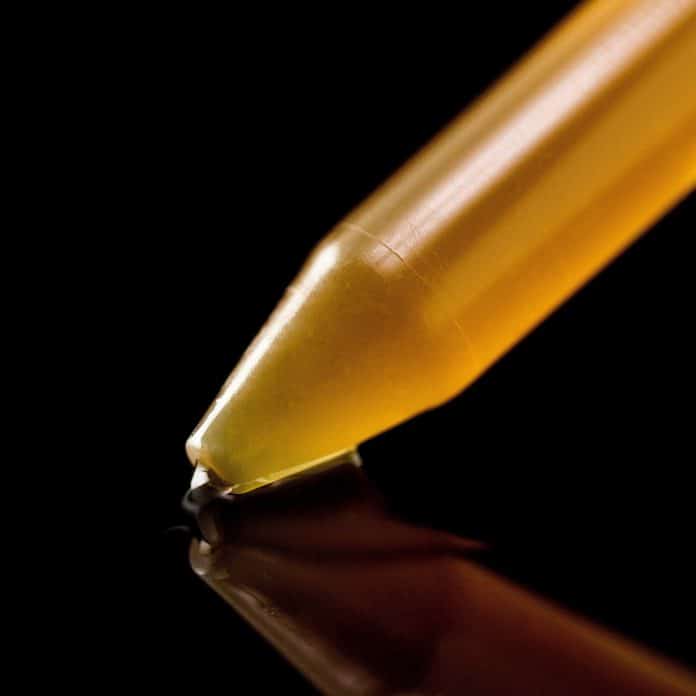 Ingredients
1

Ounce

Cannabis

2

Cups

Everclear (or other high proof alcohol)
Instructions
Place the dry cannabis in a plastic bucket

Crush the plant material using a stick of clean, untreated wood or any other similar device.

Continue to crush the cannabis, while adding 1 cup everclear until the plant material is completely covered and soaked. Stir the mixture for about three minutes. As you stir the mixture, the cannabinoids will begin dissolving off the plant into the solvent.

Strain the solvent mixture into another bucket. At this point, you have stripped the material of about 80% of its THC.

Repeat this process for the second wash. Again add 1 cup everclear to the plant material and work for another three minutes to extract the remaining THC.

Strain this new solvent mix into the bucket containing the first mix that was previously separated.

Discard the twice washed plant material.

Pour the solvent mixture through a coffee filter into a clean container.

Boil the solvent off in a safe environment. A rice cooker will boil the solvent off nicely. CAUTION: the solvent is flammable and the vapors toxic. Avoid stove-tops, red-hot elements, sparks, cigarettes, and open flames as the fumes can be extremely dangerous.

Add solvent to rice cooker and turn on heat. Make sure you are in a well-ventilated area and set up a fan to carry the solvent fumes away. If you can complete this step outside.

Continue to add mixture to cooker as the solvent evaporates until you have added it all to the cooker.

Continue to reduce the liquid until you have roughly 1 cup liquid left.

Place in a container or jar and let stand for at least 24 hours.
Nutrition
Calories:
200
kcal
|
Fat:
20
g
Here's How to Make Cannabis Bath Salts
Are you ready for a relaxing good time? Now comes the fun part. You can tailor your bath salts to suit your needs. Plus, making cannabis bath salts can be a creative endeavor, since you can add a variety of essential oils and citrus aromas along with your cannabis topicals. Feeling kind of stressed out? Lavender essential oil will calm your nerves. Depressed? Try a citrus essential oil, like orange or lemon. Try making small batches of different kinds to have around when you need them.
Once you've made your topical CBD or THC, all you need are your chosen aromatic essential oils and some plain epsom salt, among other household ingredients. Lavendar epsom salt is also an easy find at any grocery store or neighborhood pharmacy, which works in a pinch as well. You'll also need some baking soda and food coloring (if you so desire). If you don't have any food coloring in your pantry, you can easily go without.
Ready to have the best bath ever? Here's the recipe:
Cannabis Bath Salts
Ingredients
2

Cups

Epsom salts

1/2

Cup

Sea salt

1/2

Cup

Baking soda

10

Drops

Cannabis Tincture

1

Tsp

Food colouring

5

Drops

Fragrance/essential oils
Instructions
Stir the salts and baking soda together in a large mixing bowl.

Next, add the cannabis tincture, fragrance and coloring. Use a spoon to incorporate the liquids into the salts, breaking up any clumps to ensure that the color is evenly distributed.

Bottle your bath salts and enjoy.
Notes
You could also make cannabis soap and other wellness DIY's and create a nice cannabis gift basket!