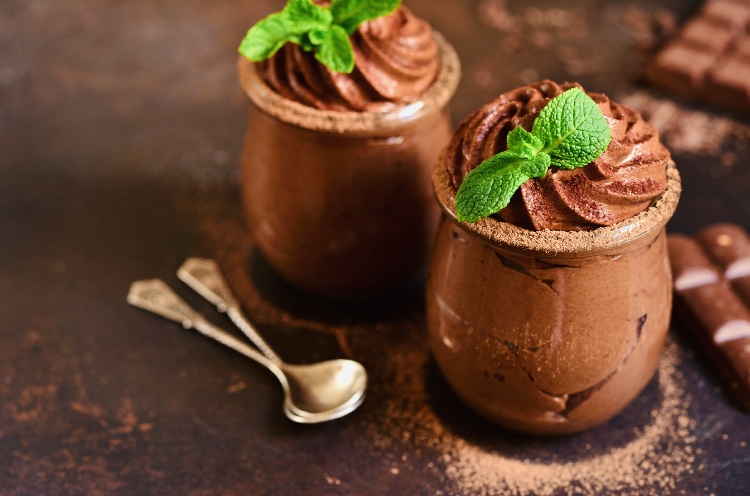 Netflix and chill with this beautiful cannabis chocolate pudding!
If you think it's too good to be true, then we have good news for you. You can enjoy this delicious weed infused chocolate pudding in the comfort of your home. Let us teach you how to make this weed infused chocolate pudding so you can get down with it tonight!
Is this creamy weed edible hard to make?
This delicious chocolate weed infusion is very simple to make. However, like any other weed edible, this recipe requires a cannabis infusion.
Excitingly, this recipe leaves room to play with what type of cannabis base you would like to use. Our recipe calls for cannabis butter. You can easily create this recipe for canna-butter if you don't have any on hand.
If your preference is not to use cannabis butter, you can use cannabis sugar instead. If you do not already have a tincture, click on the cannabis sugar link to get yours ready!
Now that your base is ready, you can start the recipe!
Is your cannabis chocolate pudding for guests?
If you are making this weed pudding infusion for guests, consider creative presentation. This dessert is easy to garnish in a way that can wow your guests.

If you're serving this dessert to a significant other, consider garnishing with cannabis chocolates. This weed dessert also looks stunning with rose pedals on top. Furthermore, consider presenting this dessert in wine glasses for a romantic touch.

If you are hoping to wow your friends, consider rimming your serving jar with cannabis sugar. Marshmallows, berries, and mint leaves look very nice on top of this dessert. In addition, you can always throw in some weed gummies. Just be sure to warn your guests that they pack an extra punch!
Start whipping up your cannabis infused pudding now!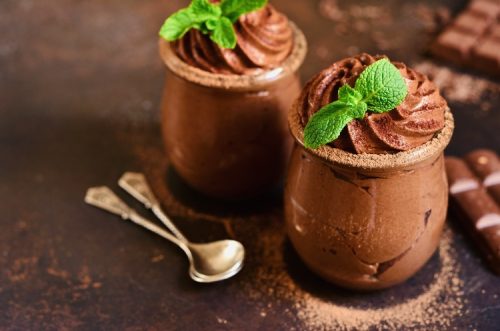 Ingredients
1 1/3

Cup

Sugar

4

Tbsp

Cannabis butter

2/3

Cup

Cocoa powder

1/3

Cup

Cornstarch

4

Cups

Milk

1

Tsp

vanilla

1/4

Cup

Chocolate bar scraping
Instructions
In a small pot combine sugar, cocoa powder, salt, and cornstarch and mix using a whisk.

Whisk in milk and combine.

Now put on the heat and continue to whisk untill it boils on medium heat.

Let it boil for 20-30 seconds and than take of the heat.

Add cannabis butter and vanilla while the mixture is off the heat and mix it well.

Allow the mixture to cool and add to serving bowls ir cups. When they are cooled down, place in the refrigerator for an hour or so. When ready to serve, add scraped chocolate and enjoy.