Croissant Bread Pudding With Pot
It's the perfect time of year to indulge in Croissant Bread Pudding With Pot!
Flaky and full of flavour – you'll absolutely love making this and more so, eating it.
Now usually when you make edible recipes you want the freshest of ingredients, but in today's recipe? We want things stale.
Yes, stale!
Have you ever sunk your teeth into what you thought was going to be a light and fresh croissant, only to find out its 100% stale?
It tastes horrible, and what a letdown for your taste buds. Except here's the thing: you want stale croissants for this recipe!
---
Why Use Stale Croissants?
For some magical reason, when you use stale croissants, this recipe does a few spells while baking, and turns out unbelievably delicious.
So trust us, and let your croissants go stale!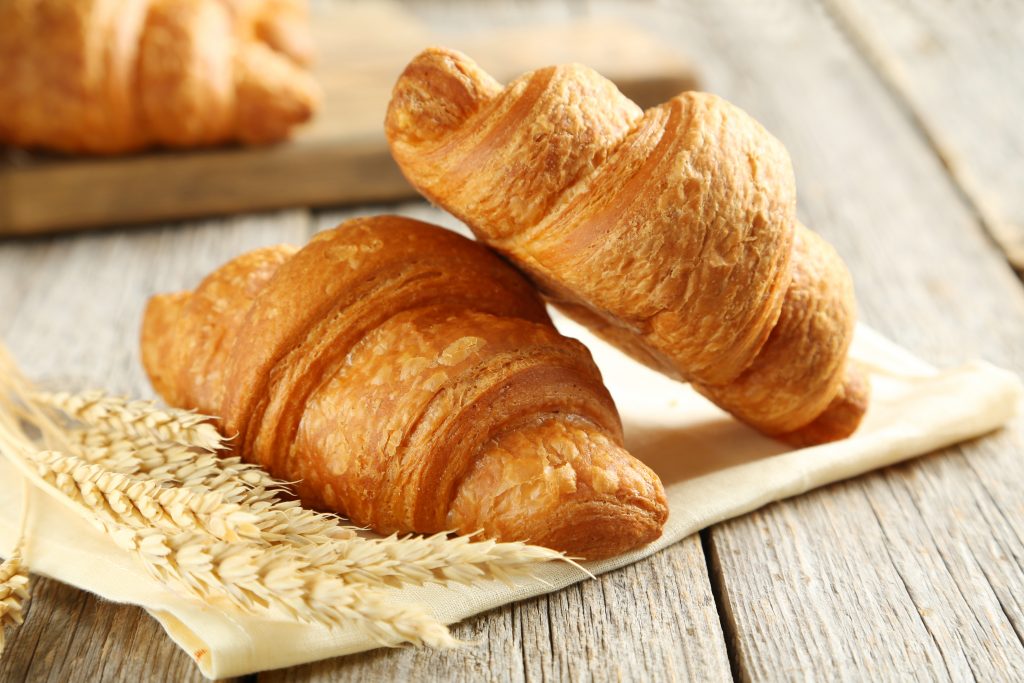 ---
Ingredients Needed For This Recipe:
Here are the ingredients needed for today's recipe:
Eggs (lots)
half and half cream
stale croissants
cannabis sugar
vanilla extract
raisins (optional)
---
How Do I Make Cannabis Sugar?
Easy! Follow our recipe below, and make a double batch so you always have in on hand!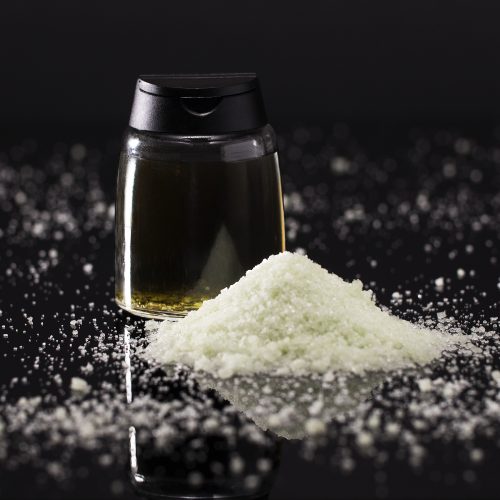 Instructions
Add 4 cups of sugar into a glass bowl.

Add ½ cup of cannabis tincture and mix well with the sugar.

Line a tray with parchment paper, and even spread the sugar over the parchment paper in a thin layer.

Using a solid object, like a bottle, can or the bottom of a glass, crush up the cannabis sugar to remove the lumps. You can also do this step in a food processor, or blender.

You can also do this step in a food processor, or blender. Store the weed infused sugar in a cool dry place.
Video
Nutrition
Serving:
1
Tbsp
|
Calories:
48
kcal
---
Today's Recipe: Croissant Bread Pudding With Pot
Equipment
10 x 15 baking dish

Mixing Bowls

Measuring spoons

Measuring cups
Ingredients
3

large

whole eggs

8

large

egg yolks

5

cups

half and half cream

1 1/2

cups

cannabis sugar

6

croissants

stale

1 1/2

tsp

vanilla extract

pure

1

cup

raisins

optional
Instructions
Preheat the oven to 350 degrees F.

In a medium bowl, whisk together the whole eggs, egg yolks, half-and-half, cannabis sugar, and vanilla. Set the custard mixture aside. Slice the croissants in half horizontally. In a 10 by 15 oval baking dish, distribute the bottoms of the sliced croissants, then add the raisins, then the tops of the croissants (brown side up), being sure the raisins are between the layers of croissants or they will burn while baking. Pour the custard over the croissants and allow to soak for 10 minutes, pressing down gently.

Note: if you don't like raisins, just skip!

Place the pan in a larger one filled with 1-inch of hot water. Cover the larger pan with aluminum foil, tenting the foil so it doesn't touch the pudding. Cut a few holes in the foil to allow steam to escape. Bake for 45 minutes. Uncover and bake for 40 to 45 more minutes or until the pudding puffs up and the custard is set. Remove from the oven and cool slightly. Serve warm or at room temperature.
---

If you're looking to up-level your canna-cooking or baking game, or you want more of a canna-challenge, you may want to start here.
For more recipes like this one, check out our recipe index here.
And if you love how-to-videos, our YouTube channel has everything you need.
Share our post and comment below! We'd love to hear from you.
As always, happy canna-cooking!