Cookies and Cream Cannabis Sheet Cake
This delicious Cookies and Cream Cannabis Sheet Cake is a combination of cannabuttery white cake and sweet Oreo cookies.
We'll be topping the cake with a sturdy yet light whipped cream frosting – pair it with a glass of milk and you're golden.
A sheet cake is a fun and simple, yet manageable cake for Oreo lovers everywhere!
If you haven't made your own cannabutter from scratch, stay tuned because we're going to teach you how – and for those who have mastered this cannabis culinary skill, sit back, relax and get baked.
---
What Ingredients Will I Need?
Of course, you'll need Oreo cookies so grab a bunch of packages – and probably one extra because while you're assembling and baking, you won't be able to resist eating more than one!
Here's your grocery shopping list:
Oreo Cookies – Grab 3-4 packages! Really, you can never get enough.
Cannabutter (recipe below)
Cake flour
Baking Powder
Baking Soda
Salt
Granulated Sugar
Confectioners Sugar
Egg whites
Sour Cream
Whole Milk
Pure Vanilla Extract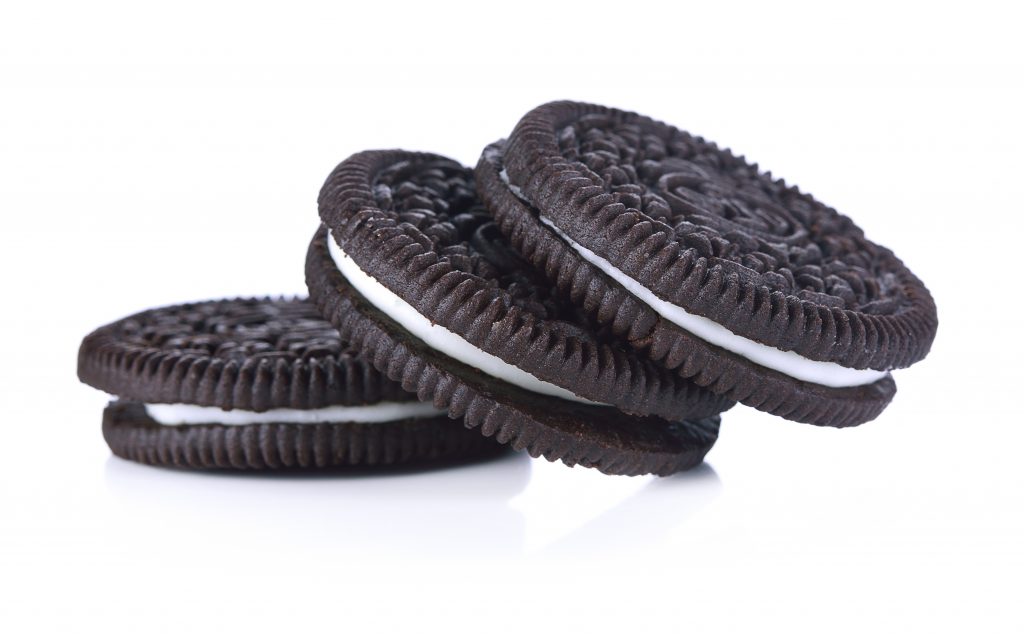 ---
How Do I Make Weed Butter?
With all of our delicious recipes, we will always provide the proper, and step-by-step way to make edibles – so even if you've been canna-cooking or bud-baking for years, you may learn a new skill or something new.
Here's How to Make Cannabutter: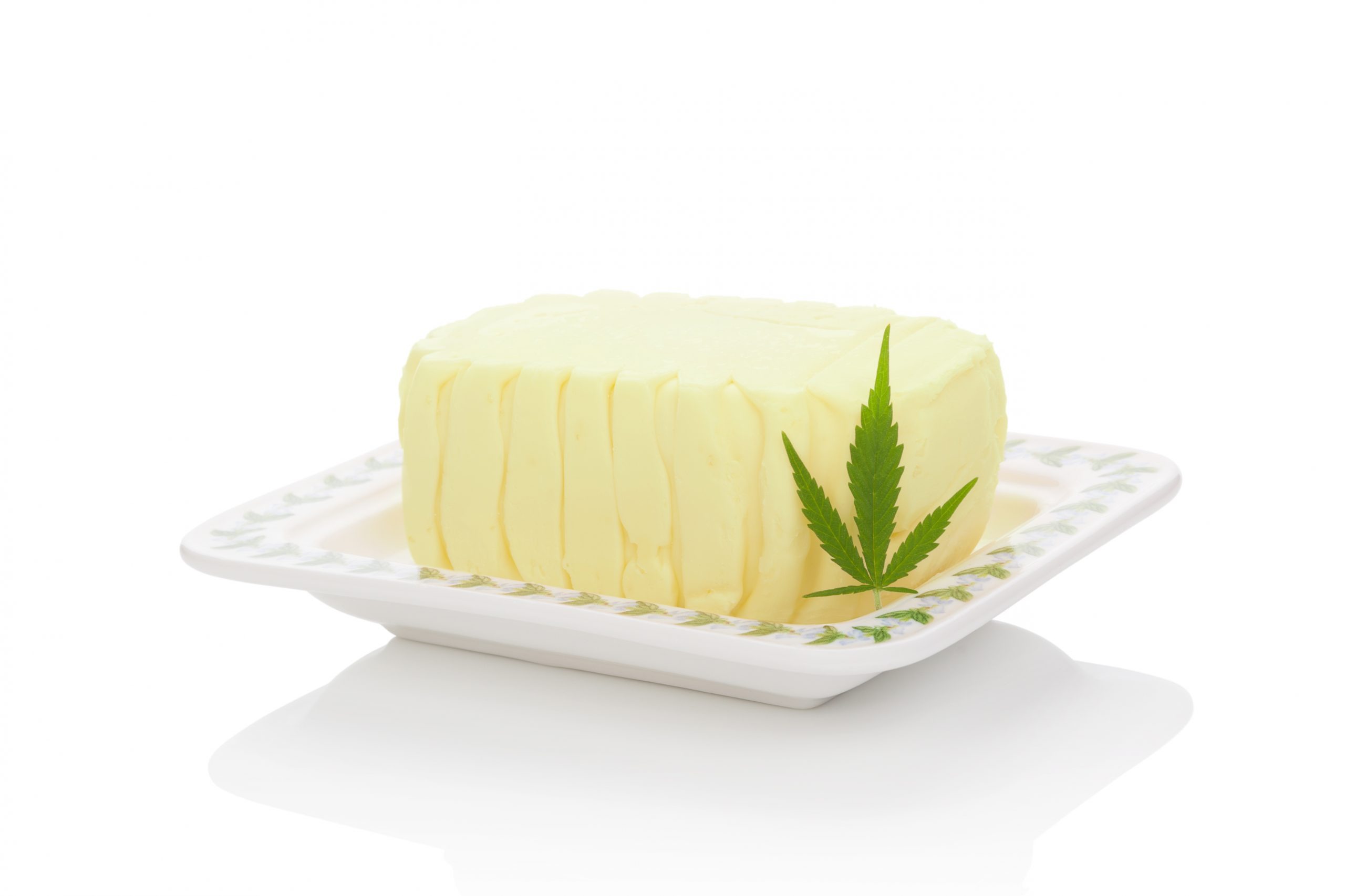 Ingredients
1/4 to 1/2

Ounce Cannabis 

1

cup

Butter
Instructions
Decarboxylate your weed by spreading your cannabis evenly on an oven tray And coat with aluminum foil.

Place in the oven on 240F/115C for 25 till 45 minutes, and then let it cool.

Grind your dry cannabis or chop it till fine.

Place the cannabis in a strong mason jar, add butter and (1 tsp of sunflower lecithin)(optional)

Place your closed jar in cold water and let it come to a boil, Boil for 2 to 3 hours.

Strain your butter through a cheesecloth.

Cool down

Now you can use the Cannabis Butter (Cannabutter)
Video
Notes
If using a mason jar, be sure to start with cold water. Furthermore, it is imperative to let the water cool gradually so that your glass will not shatter.
The video guide might be slightly different than the blog recipe. The blog recipe is the most updated and accurate.
Nutrition
Calories:
1628
kcal
|
Carbohydrates:
1
g
|
Protein:
2
g
|
Fat:
184
g
|
Saturated Fat:
117
g
|
Cholesterol:
488
mg
|
Sodium:
1621
mg
|
Potassium:
54
mg
|
Sugar:
1
g
|
Vitamin A:
5673
IU
|
Calcium:
54
mg
---
Today's Recipe: Cookies and Cream Cannabis Sheet Cake
I love how this all comes together pretty quickly because once you start popping on the Oreo cookies everywhere, and smelling the sweetness in the oven it's really hard to wait!
Enjoy today's recipe and add in as many cookies as your heart desires.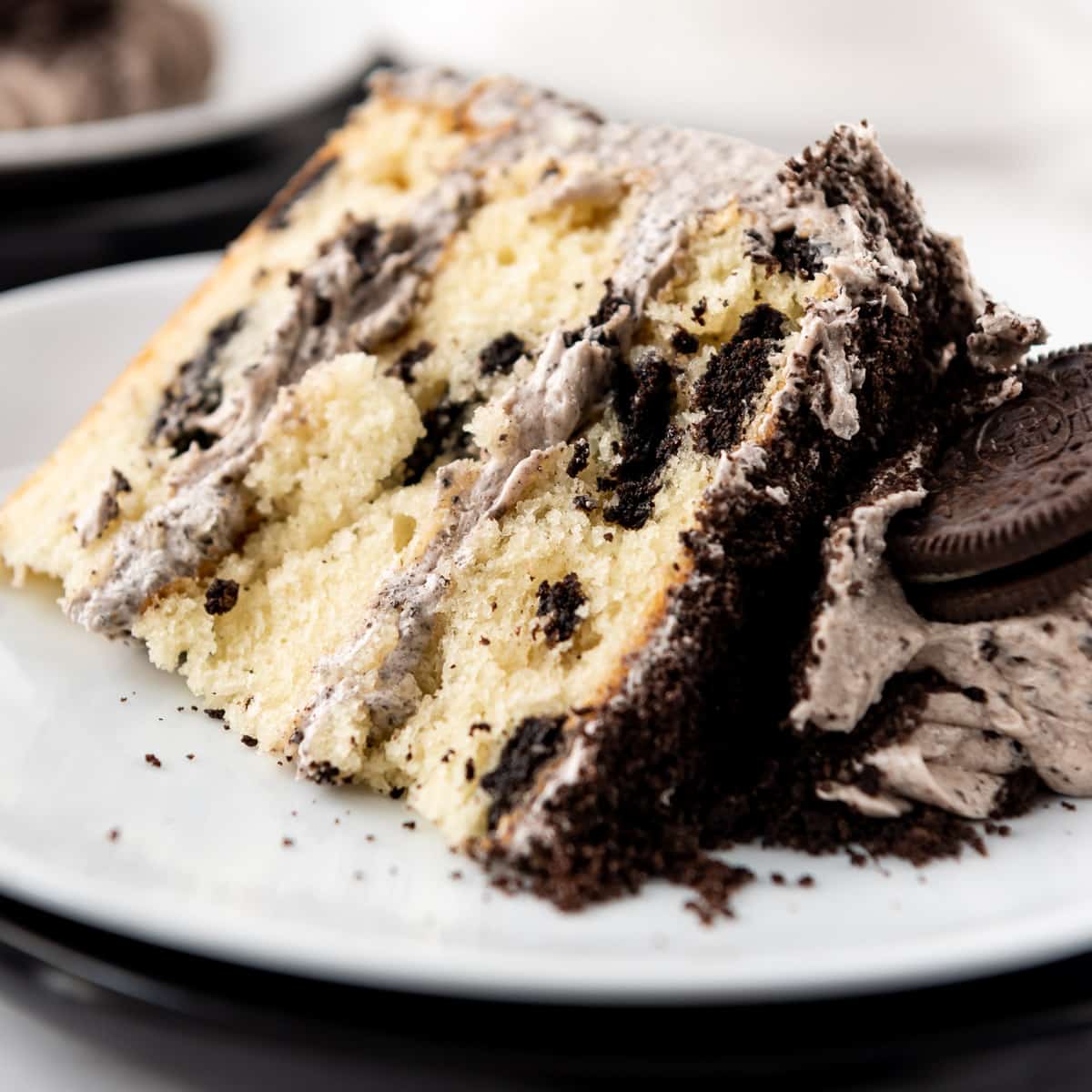 Equipment
9 x 13 inch cake pan

Hanheld or standing mixer

Mixing Bowl

Measuring spoons & cups

Spatula
Ingredients
2 1/2

cups

cake flour

2

tsp

baking powder

1/2

tsp

baking soda

3/4

cups

cannabutter

unsalted and room temp

1 1/2

cups

granulated sugar

4

large

egg whites

3/4

cups

sour cream

room temp

3/4

cup

whole milk

1 1/4

cup

Oreo cookies

chopped
WHIPPED CREAM FROSTING!
1

whole

brick of cream cheese

softened to room temp

3/4

cup

confectioners sugar

1

tsp

vanilla extract

1 1/2

cups

cold heavy cream
GARNISH
1

cup

whole Oreo cookies

either chopped in half, left whole, or a combo of both!
Instructions
 Preheat the oven to 350°F (177°C). Generously grease a 9×13 inch cake pan.

Whisk the cake flour, baking powder, baking soda, and salt together. Set aside.

Using a handheld or stand mixer fitted with a whisk attachment, beat the cannabutter on high speed until smooth and creamy, about 1 minute. Add the sugar and beat on high speed for 2 minutes until creamed together.

Next, add the egg whites. Beat on high speed until combined, about 2 minutes. Then beat in the sour cream and vanilla extract. Scrape down the sides and up the bottom of the bowl as needed. Mixture will appear curdled and that's ok. With the mixer on low speed, add the dry ingredients just until incorporated. With the mixer still running on low, slowly pour in the milk until combined.

Pour batter into prepared cake pan. Bake for around 32-35 minutes or until the cake is baked through. To test for doneness, insert a toothpick into the center of the cake
Frosting Time!
In a large bowl using a hand-held mixer or stand mixer fitted with a whisk attachment, beat the cream cheese on medium-high speed until creamy, about 1 minute.

Add the confectioners' sugar and vanilla extract, and then beat on medium speed until combined and completely smooth, about 2 full minutes.

Next, switch the mixer to low speed and with the mixer running, carefully pour in the cream in a slow and steady stream. After all of the cream has been added, turn the mixer up to high speed and beat until thick and stiff peaks form, about 1-2 minutes.

Once your cake has completely cooled, frost your cake! You can use a piping tip if you have those skills, or you can just layer it on top, and garnish with more Oreo cookies on top.
---
If you're looking to up-level your canna-cooking or baking game, or you want more of a canna-challenge, you may want to start here.
For more recipes like this one, check out our recipe index here.
And if you love how-to-videos, our YouTube channel has everything you need.
Share our post and comment below! We'd love to hear from you.
As always, happy canna-cooking!