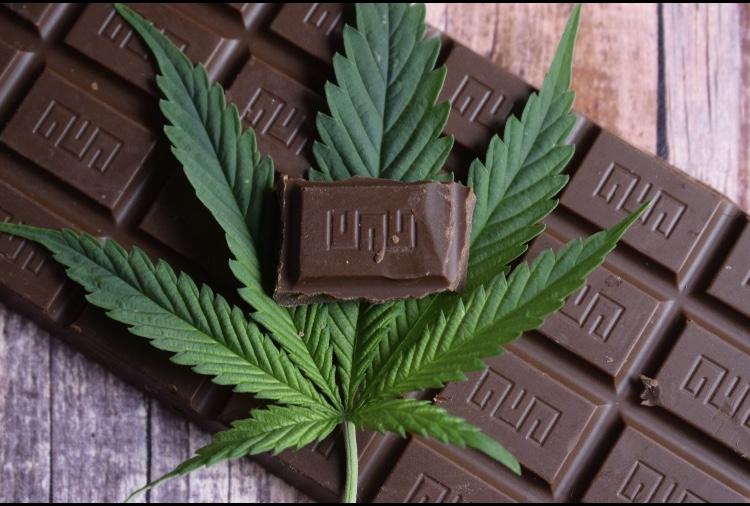 CBD chocolate bars are for sale almost everywhere. But why buy it when you can make it yourself at home in just a couple minutes. This way you can choose your own flavors and the CBD dose you want.
There are 2 important methods to choose from when making your cannabis chocolate.
You make your own CBD tincture from raw CBD dominant strains.
You use store bought CBD tincture from a good brand.
The rest of the recipe is pretty straight forward. You just need to melt the chocolate, add CBD tincture, pour the chocolate in any kind of mold and let it cool to harden.
Additionally, you can add flavors and nuts such as orange, mint, hazelnuts, peanuts or whatever other flavors you want in your chocolate bar.

If you are looking for both CBD and THC in your recipe, you can also add some THC butter in the mix to get the psychoactive effects.
Ingredients
50

Mg

CBD tincture

1

Cup

Cut up Chocolate bar
Instructions
Melt the chocolate in a medium bowl over a pot boiling water. Or simply place the chocolate in the microwave.

Add CBD tincture to the melted chocolate and incorporate well.

Pour the melter chocolate in a mold or a tray and let it cool to harden.

Your CBD chocolate cannabis bar is now ready.