This is an incredibly easy cannabis infused recipe if you are looking for a quick and easy to make snack. The sweetness masks the cannabis taste well, so it might be a good option if you don't usually really like the taste of weed edibles.
While we use cannabis sugar in this recipe, you can also substitute it with regular sugar and use cannabis butter instead. Just make sure to don't put your pan on too high heat, this way the THC does not degrade.
Other than mixed nuts, following the same recipe, you can also use fruits such as apple or peach to create cannabis infused candied fruits.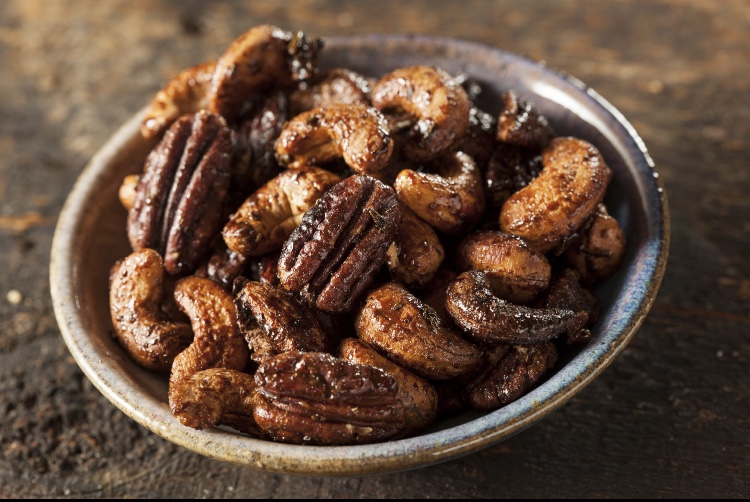 Instructions
In a non skillet pan, add nuts, cannabis sugar and butter.

Put the pan on low heat and stir sugar and nuts together untill sugar is melted and completely coated.

Transfer to a baking sheet to cool down the nuts.