Candy Cane and Cannabis Sugar Cookie Balls
Christmas is almost here and we want to help you prepare, so today we're baking up Candy Cane and Cannabis Sugar Cookie Balls.
This sugar cookie dough is great with peppermint and candy canes – especially this time of the year.
The candy cane gives these little treats an extra bit of texture and crunch, and the chocolate coating is perfection!
---
How To Make The Chocolate Coating
You can decide between using store-bought candy melts or mixing up chocolate chips and a little bit of shortening to make an easy peasy candy coating.
Dipping the peppermint balls into the coating is the fun part when you're making them, especially if you get some on your fingers! Wink Wink!
For today's recipe, we are going to use the chocolate chips and shortening method.
---
How Do I Infuse This Recipe With Cannabutter?
First things first – this is the most important part when you're baking and making weed edibles.
You must decarb the weed, and create cannabutter! Don't skip this important part. In fact, you can plan to do this ahead of time so you're good to go when you decide to make your Candy Cane and Cannabis Sugar Cookie Balls.
Here is how to properly make weed butter: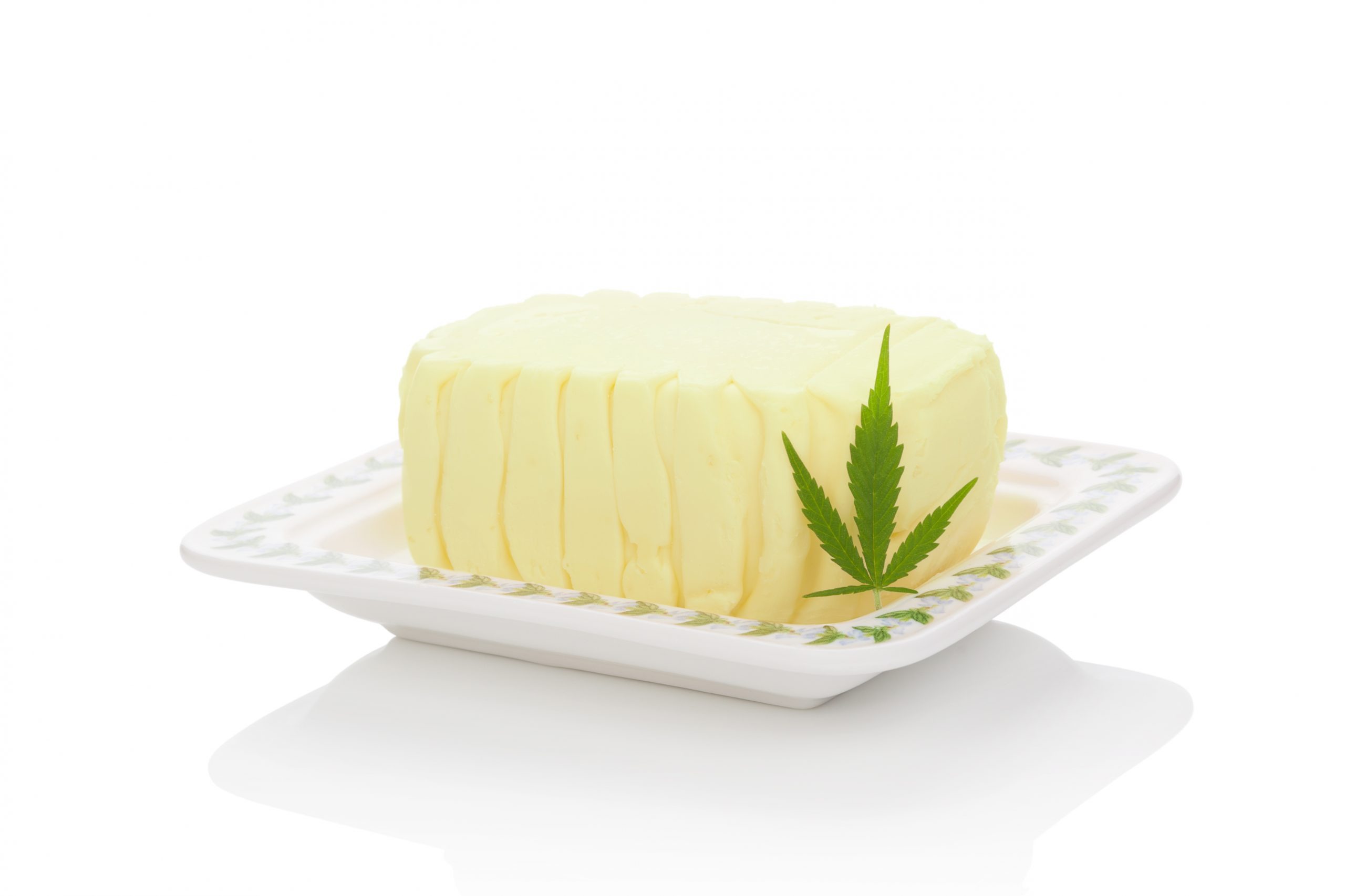 Ingredients
1/4 to 1/2

Ounce Cannabis 

1

cup

Butter
Instructions
Decarboxylate your weed by spreading your cannabis evenly on an oven tray And coat with aluminum foil.

Place in the oven on 240F/115C for 25 till 45 minutes, and then let it cool.

Grind your dry cannabis or chop it till fine.

Place the cannabis in a strong mason jar, add butter and (1 tsp of sunflower lecithin)(optional)

Place your closed jar in cold water and let it come to a boil, Boil for 2 to 3 hours.

Strain your butter through a cheesecloth.

Cool down

Now you can use the Cannabis Butter (Cannabutter)
Video
Notes
If using a mason jar, be sure to start with cold water. Furthermore, it is imperative to let the water cool gradually so that your glass will not shatter.
The video guide might be slightly different than the blog recipe. The blog recipe is the most updated and accurate.
Nutrition
Calories:
1628
kcal
|
Carbohydrates:
1
g
|
Protein:
2
g
|
Fat:
184
g
|
Saturated Fat:
117
g
|
Cholesterol:
488
mg
|
Sodium:
1621
mg
|
Potassium:
54
mg
|
Sugar:
1
g
|
Vitamin A:
5673
IU
|
Calcium:
54
mg
---
The Recipe:
The moment you've been waiting for, right? Here's how to make this delicious and quick Christmas-inspired dessert!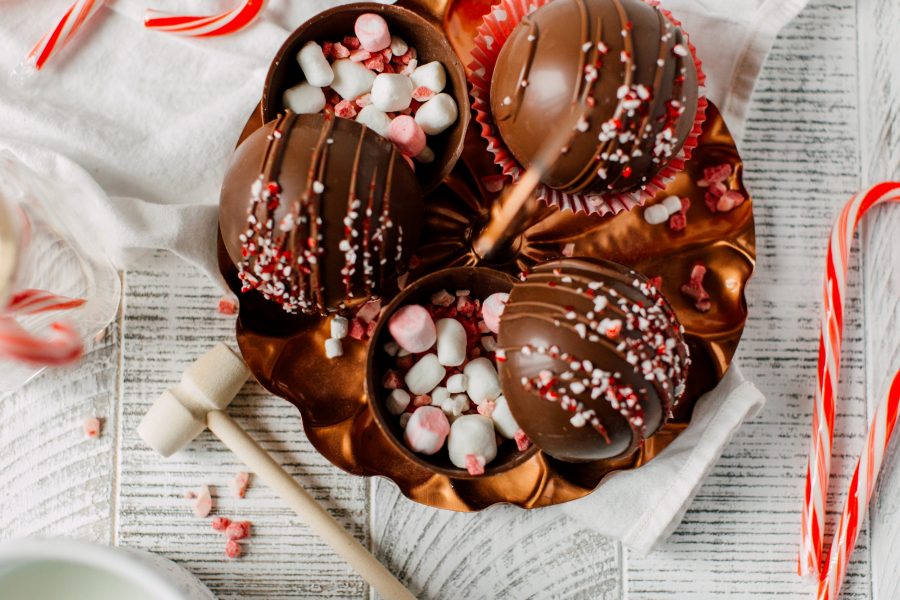 Equipment
Hand mixer or stand mixer

Parchment Paper

Cookie Sheet

Mixing Bowls

Sauce pan

Spatula

Whisk

Measuring spoons and cups
Ingredients
1

cup

cannabutter

softened

1

cup

sugar

1/2

tsp

peppermint extract

2

cups

all purpose flour

1/2

cup

crushed candy canes

and more for topping!

1-3

tbsp

milk

2

cups

chocolate chips

2

tbsp

shortening
Instructions
Cream together the cannabutter and sugar using a hand mixer or a stand mixer with the paddle attachment. Beat in the peppermint extract. Add in the flour and 1/2 cup candy canes, then beat until the flour is mostly absorbed. Add in the milk, 1 tablespoon at a time, mixing until the dough can hold together.

Form dough into balls, approximately 1 and 1/2 to 2 tablespoons of dough each. Cover and chill the balls on a parchment lined cookie sheet until very cold, at least two hours in the refrigerator.

Melt the chocolate chips and shortening together in the microwave or in a double boiler. Cook on short 30 second intervals, stirring in between, just until the chips are melted, being careful not to let them burn. Let cool for 5 minutes.

Dip the truffle balls into the chocolate, and allow the excess chocolate to drip off. I use a fork to dip them. Place the truffles onto a parchment paper lined cookie sheet. Sprinkle each one with crushed candy canes right after it is dipped, the chocolate will start to harden quickly.

Refrigerate the truffles until ready to serve.
---
If you're looking to up-level your canna-cooking or baking game, or you want more of a canna-challenge, you may want to start here.
For more recipes like this one, check out our recipe index here.
And if you love how-to-videos, our YouTube channel has everything you need.
Share our post and comment below! We'd love to hear from you.
As always, happy canna-cooking!