Can Weed Help With Chronic Fatigue?
Are you looking for an all-natural way to help with your chronic fatigue? Today we're answering the question: Can Weed Help With Chronic Fatigue?
Cannabis can be used medically and recreationally, but it also may have the ability to improve quality of life in those with chronic illnesses and symptoms like pain, anxiety, nausea or insomnia.
It's important to talk to your doctor before making any changes in your routine, and once they've given you the "green" light – there is so much you can do to consume weed!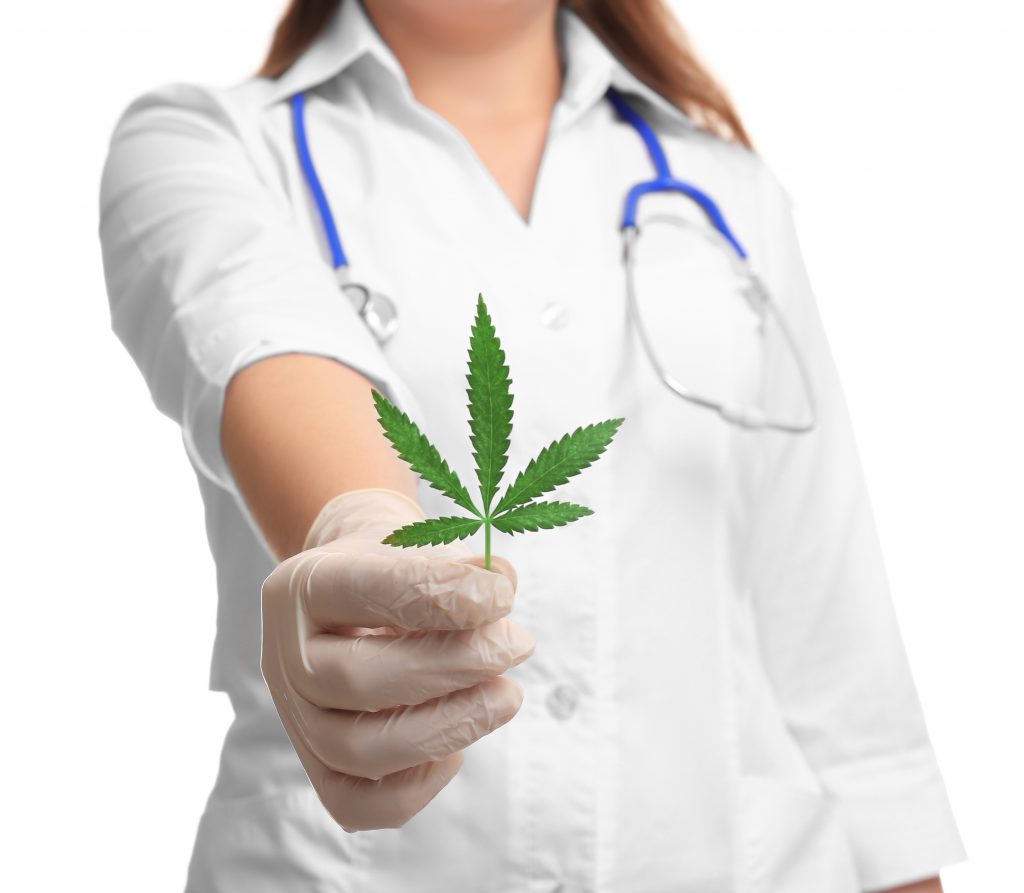 So what specifically does this mean, and how can it help you?
Chronic fatigue is something that many people experience at one time or another.
And if you are tired of feeling exhausted every day then maybe it's time to explore the world of weed for YOUR benefit!
Weed may help with chronic fatigue by helping to improve sleep and provide relief from pain, anxiety, nausea and even eating disorders like anorexia.
Chronic fatigue and other debilitating diseases such as Fibromyalgia are syndromes that affect 1 in 50 U.S. adults.
So why suffer when cannabis has so many wellness benefits? Studies have proven that weed CAN help with chronic fatigue!
Plenty of research and studies have been conducted to prove that Cannabis can be helpful!
Here are some possible benefits of cannabis to help chronic fatigue:
May help with:
sleep and insomnia
alleviate symptoms of anxiety
improvement of mood and/or mood swings
your skin's look, feel and tone
may support a healthy immune system
may help ease feelings of depression by uplifting mood
feeling a little more energy overall
Fun Cannabis Recipes That May Help Symptoms
Cooking or baking can be a stress-relieving process in and of itself.
You'll save money, enjoy something that doesn't take a lot of energy, and the results may boost your wellness so it's a win-win!
Here are some tasty cannabis-infused recipes to try at home: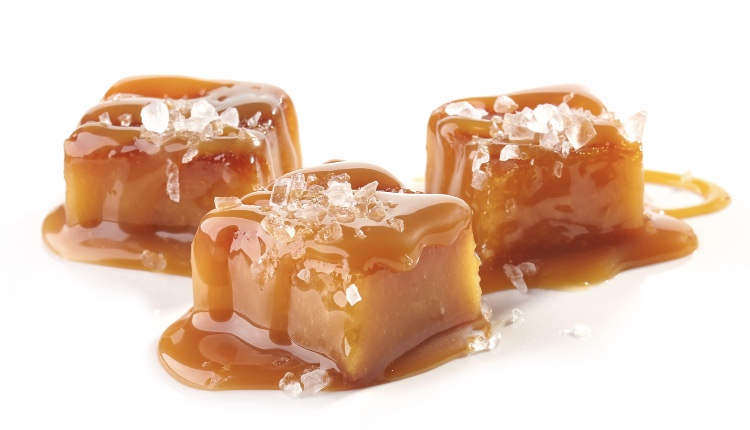 Ingredients
1/4

cup

Cannabis butter

1/4

cup

Salted butter

1/2

cup

Heavy cream

1/4

cup

Light corn syrup

1

cup

White sugar

1

tsp

Maldon sea salt

3

tbsp

water
Instructions
Set up a 9 inch pan with parchment paper and lightly oil and set aside.

In a small sauce pan combine the cannabis butter, normal butter and heavy cream. Put on low heat and set aside once butter is melted.

in another small saucepan, combine corn syrup, and water and sugar. Let it come to a boil on medium heat.

Let the caramel mixture boil untill you starting to get a amber color. This starts at around 310f.

The moment the caramel has reached the amber color stage. Add about a quarter of the butter and cream mixture and start mixing it up.

Continue adding a quarter of the cream mixture at a time whole slowly mixing everything up.

Let the whole mixture cook on low heat untill you reach 240F.

Take off the heat and pour the mixture in your prepared pan.

Add some Maldon flaky salt and let it all cool for 1 hour.

After the caramel has hardened a bit, start cutting it up in individual candies.
Video
---
Cannabis Gummy Bears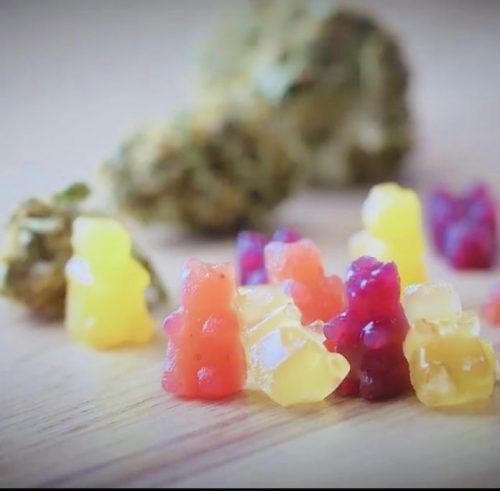 Ingredients
1

tbsp

cannabis tincture

1

cup

strawberries or fruit of choice

½

cup water

1

tbsp

lemon juice

2

tbsp

honey ⅓

1/3

Ounce

gelatin

(Agar is also an option)
Instructions
Blend 1 cup of strawberries with the water till smooth.

Strain through a sieve into a pot.

On medium heat add the lemon juice and honey and take off the heat.

While off the heat but still hot, add your cannabis tincture and gelatin and stir well.

Divide the mixture in a gummy bear silicone matt, and refrigerate or blast-chill in freeze for at least an hour till gelatin is set.
Video
Notes
Store in the refrigerator for a week or more, but be warned if the munchies hit – the little gummies are hard to resist.
If the gummies don't keep it's shape well. Try adding more gelatin to the mix.
Nutrition
Calories:
3
kcal
|
Carbohydrates:
1
g
|
Protein:
1
g
|
Fat:
1
g
|
Saturated Fat:
1
g
|
Sodium:
1
mg
|
Sugar:
1
g
|
Vitamin C:
6
mg
---
Navigating the world of Cannabis for your health and wellness can be challenging and exciting too!
Start here to learn more about CBD oil benefits.
Create your own at-home recipes using CBD infusions here.
Learning more about CBG oil benefits might also be a great start.
As always, wishing you the best in weed-wellness!