Breakfast 'Bud' Cookies
I'm forever on the prowl for easy, on-the-go breakfast foods that incorporate my most favorite things all in one. Today we're baking Breakfast 'Bud' Cookies.
Breakfast cookies aren't anything new, but with the infusion of cannabutter and the addition of some healthy seeds and nuts, you're going to love this new morning routine.
You can freeze these cookies and take them out in the morning about 10 minutes before you want to munch on them. They're also great as a late afternoon pick-me-up snack.
What's In a Breakfast 'Bud' Cookie?
Some of the ingredients you'll want to have on hand are:
gluten-free rolled oats – I like Bob's Red Mill Organic Oats.
salt & cinnamon – I love using Himalayan salt.
almond butter or if you have nut allergies, have you tried sunflower butter?
apple butter
bananas
pepitas (which are basically pumpkin seeds)
raisins
flax
cannabutter (recipe below)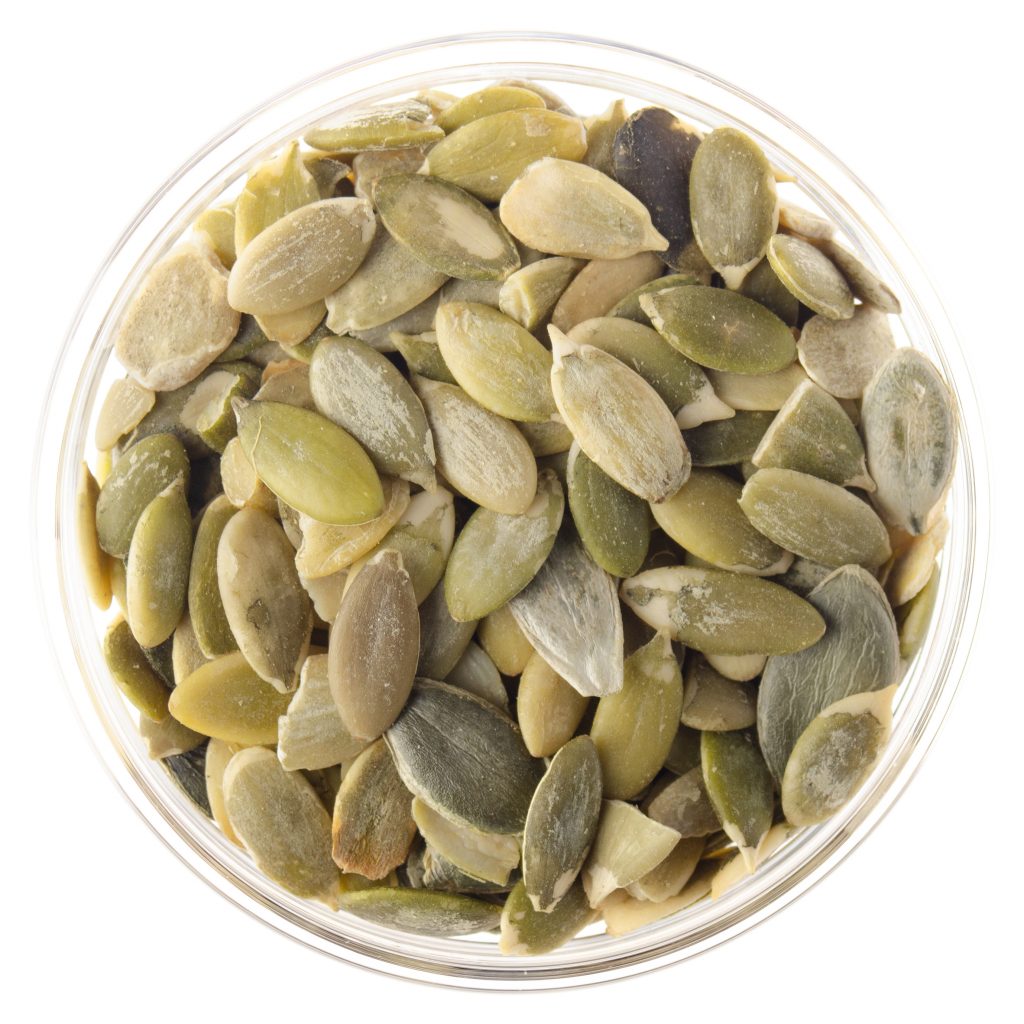 Cannabutter Recipe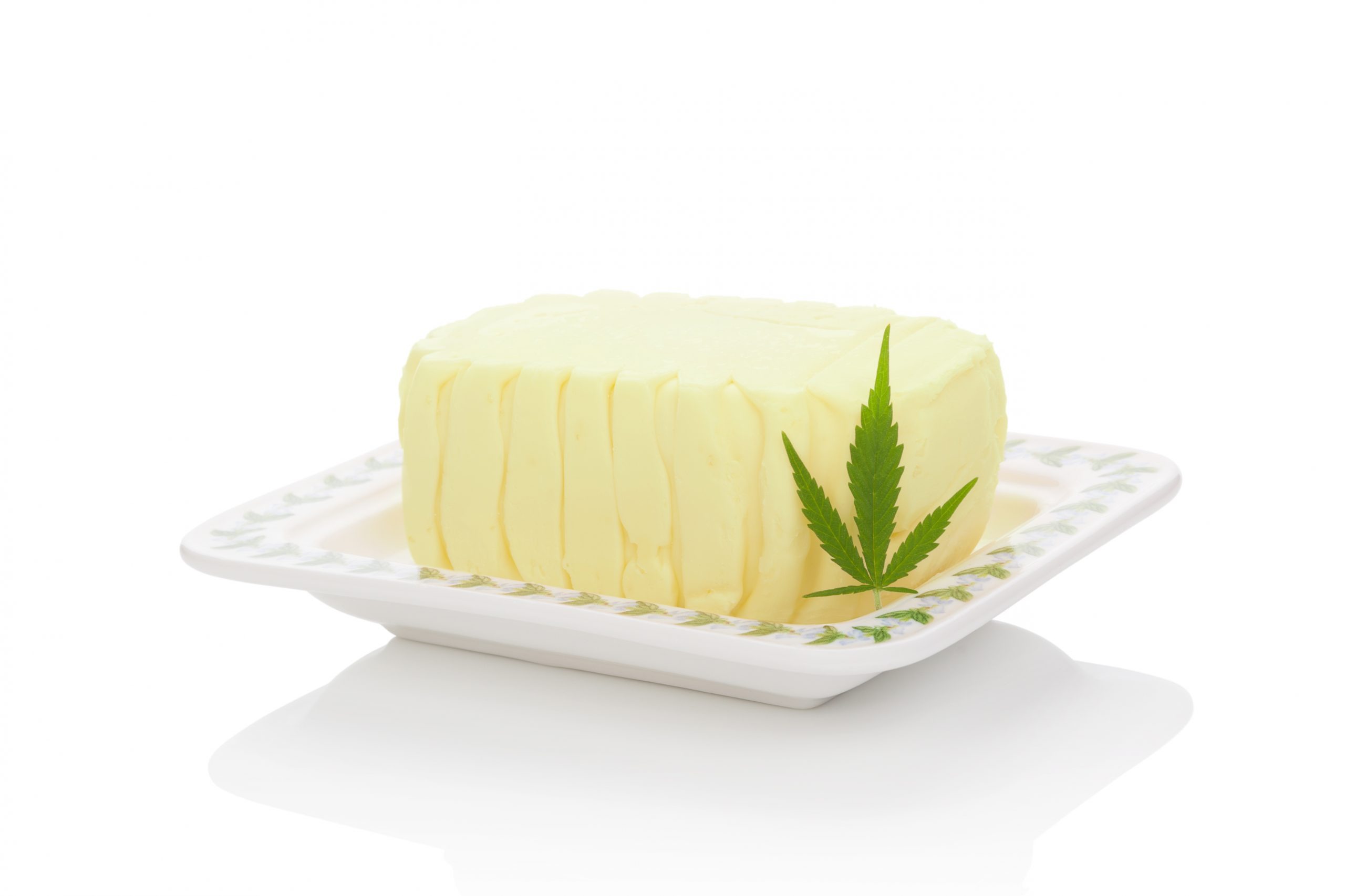 Ingredients
1/4 to 1/2

Ounce Cannabis 

1

cup

Butter
Instructions
Decarboxylate your weed by spreading your cannabis evenly on an oven tray And coat with aluminum foil.

Place in the oven on 240F/115C for 25 till 45 minutes, and then let it cool.

Grind your dry cannabis or chop it till fine.

Place the cannabis in a strong mason jar, add butter and (1 tsp of sunflower lecithin)(optional)

Place your closed jar in cold water and let it come to a boil, Boil for 2 to 3 hours.

Strain your butter through a cheesecloth.

Cool down

Now you can use the Cannabis Butter (Cannabutter)
Video
Notes
If using a mason jar, be sure to start with cold water. Furthermore, it is imperative to let the water cool gradually so that your glass will not shatter.
The video guide might be slightly different than the blog recipe. The blog recipe is the most updated and accurate.
Nutrition
Calories:
1628
kcal
|
Carbohydrates:
1
g
|
Protein:
2
g
|
Fat:
184
g
|
Saturated Fat:
117
g
|
Cholesterol:
488
mg
|
Sodium:
1621
mg
|
Potassium:
54
mg
|
Sugar:
1
g
|
Vitamin A:
5673
IU
|
Calcium:
54
mg
Before we start baking, you'll need to make sure you decarboxylate your weed.
If you decarb a big batch, you can make a mountain of decadent cannabutter and use it in a ton of different cannabis-infused recipes!
I've made cannabutter and then tried to freeze it for a week or so, and for me personally, it turned out just fine. Other people may have other experiences, but I liked it and it worked!
How Do You Decarb Weed?
Easy my buds! You throw your ground up weed on a cookie sheet in the oven.
Don't grind it up too fine, and make sure you keep an eye on it – some ovens run too hot ( like mine!)
Here's the step-by-step video on how to decarb your weed, and more importantly: WHY you MUST decarb weed first before baking and cooking with it.
Now onto the recipe you've been waiting for!
One last suggestion before you dive in and start baking: if you have little ones at home, always make sure you store your cannabis and products separately and safely.
I love these food label stickers because they help keep me organized, and they're really nice looking too. They work on ziplock bags, glass, and containers of all kinds.
Plus? They keep my weed edibles separate from my regular snacks and such.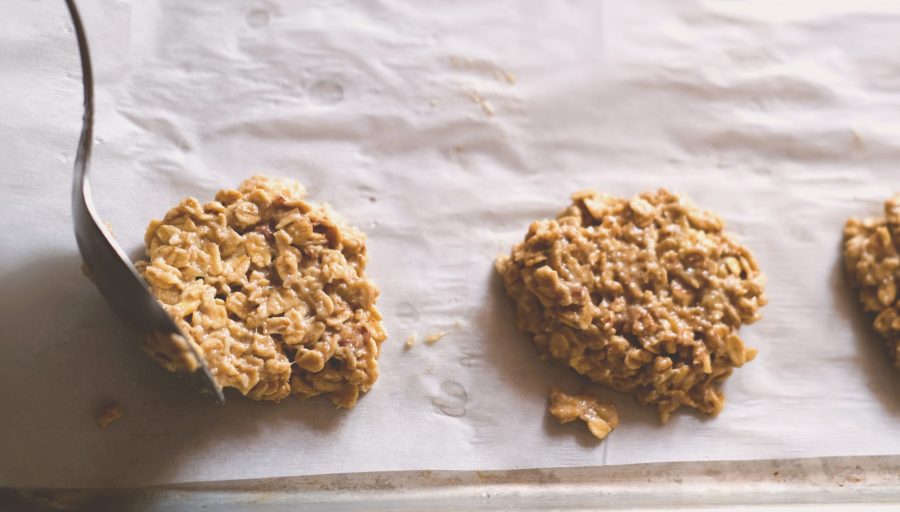 Equipment
Mixing Bowls

Spatula

measuring cups & spoons

Cookie Sheet – either silicone or lined with parchment paper 2
Ingredients
2

cups

rolled oats

1

tsp

Himalayan salt

1

tsp

ground cinnamon

1

cup

almond butter or sunflower butter

you can use peanut butter too

1/4

cup

pure maple syrup or honey OR 1/2 cup hemp sweetener

1/3

cup

apple butter

1

large

banana

mashed

1/4

cup

EACH: cranberries, dark chocolate chunks, pepitas

1/4

cup

ground flax

1/3

cup

cannabutter
Instructions
Line your cookie sheets with parchement paper unless they're silicone

Combine all of the ingredients into a large mixing bowl.

Note: The batter will be thick and heavy

Portion 1/4 cup mounds of cookie dough onto prepared cookie sheet. Use the back of a spoon to slightly flatten out into a cookie shape. (The cookies will not spread in the oven.)

Bake for about 12-15 minutes or until the edges are slightly brown. Cool cookies on the baking sheets for 10 minutes, then transfer to a wire rack to cool completely.

Cover leftover cookies and store at room temperature for up to 5 days or in the refrigerator for up to 10 days.,alternatively in the freezer for 2-3 weeks.