Beating The Winter Blues – Can Cannabis Help?
As the temperatures grow colder and the days become shorter, you may feel out of sorts and today we're exploring Beating The Winter Blues – Can Cannabis Help?
With the holiday festivities behind us, and the lull of the quiet new year descends it's hard to feel happy when everything is so cold and dreary.
14% + of adults experience depression or a form of the winter blues associated with a chance in the seasons.
To address these issues, many people swear by using cannabis on a regular basis to help lessen the blues.
---
Is There Such a Thing as Seasonal Depression?
Yes, SAD is a diagnosed and very real medical diagnostic stemming from depression.
Seasonal Affective Disorder is considered a subtype of depression disorder and can affect people of any age.
People with SAD frequently experience sleep issues like insomnia and have trouble getting up in the mornings, with a very strong desire to feel like you can't do anything, or you don't want to do anything at all.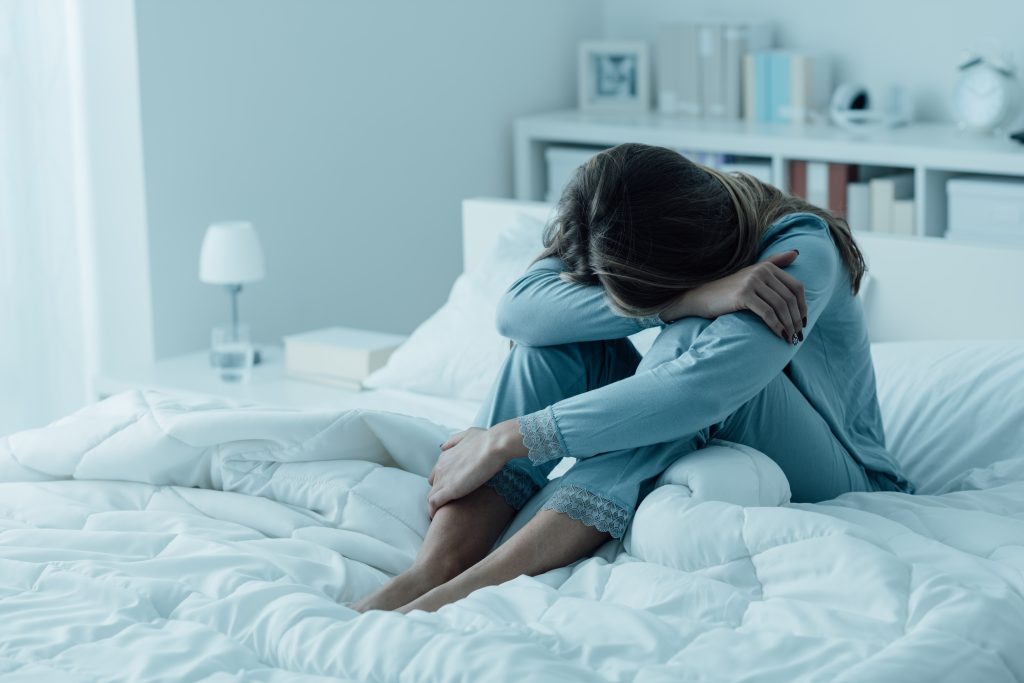 What Are Some Of The Symptoms?
Symptoms of SAD may include:
fatigue
difficulty waking up
low energy
increased appetite or weight gain
difficulty concentrating/lack of focus
other depression symptoms
---
How Can Cannabis Help with Seasonal Depression?
Depression can have an adverse effect on your day-to-day life, making it difficult to get out of bed in the morning and find enjoyment in anything.
One way to try to alleviate symptoms of depression is by cooking with cannabis, and you can also smoke, vape, take gummies, or use oils.
Cannabis may help moods, stimulate appetite, and reduce anxiety which are all common side effects associated with depression.
I always suggest you speak with your medical professional prior to taking cannabis on your own to treat any ailment, issue or condition.
---
Cannabis Gummies Recipe
If you've been cleared by your Doctor, or you've already been consuming cannabis to help with depression, try making gummies at home! It's a great and easy way to enjoy the same effects, in a tasty gummy bear form.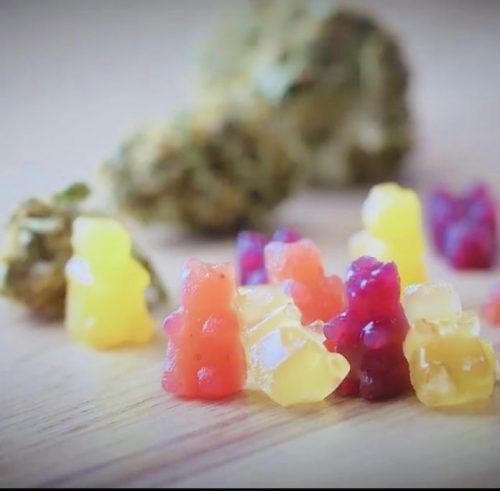 Ingredients
1

tbsp

cannabis tincture

1

cup

strawberries or fruit of choice

½

cup water

1

tbsp

lemon juice

2

tbsp

honey ⅓

1/3

Ounce

gelatin

(Agar is also an option)
Instructions
Blend 1 cup of strawberries with the water till smooth.

Strain through a sieve into a pot.

On medium heat add the lemon juice and honey and take off the heat.

While off the heat but still hot, add your cannabis tincture and gelatin and stir well.

Divide the mixture in a gummy bear silicone matt, and refrigerate or blast-chill in freeze for at least an hour till gelatin is set.
Video
Notes
Store in the refrigerator for a week or more, but be warned if the munchies hit – the little gummies are hard to resist.
If the gummies don't keep it's shape well. Try adding more gelatin to the mix.
Nutrition
Calories:
3
kcal
|
Carbohydrates:
1
g
|
Protein:
1
g
|
Fat:
1
g
|
Saturated Fat:
1
g
|
Sodium:
1
mg
|
Sugar:
1
g
|
Vitamin C:
6
mg
---
Navigating the world of Cannabis for your health and wellness can be challenging and exciting too!
Start here to learn more about CBD oil benefits.
Create your own at-home recipes using CBD infusions here.
Learning more about CBG oil benefits might also be a great start.
As always, wishing you the best in weed-wellness!