5 Best Ways To Relax With Weed
If you're looking for creative and inexpensive ways to find a little zen in your days then keep reading as we share our 5 Ways To Relax With Weed.
You've been there before and so have many of us too – you're stressed out and you've reached your tipping point.
All throughout the world we're experiencing different levels of anxiety, challenges, lockdowns, masks, and so much more.
So how do you find time to relax when you're so full of stress?
Easy: Weed! Allow us to show you how.
---
1. Weed & Meditation
These two go together like two peas in a pod. One is great, but together? Even better!
Grab your favourite weed edible like a nice, rich and decadent pot brownie and snuggle up with a guided meditation using the Insight App, Gaia, or try listening to Davidji.
Remember to use a strain like Shapeshifter or Blue Dream to help you ease into meditation and the wide-open spaces of your creative mind.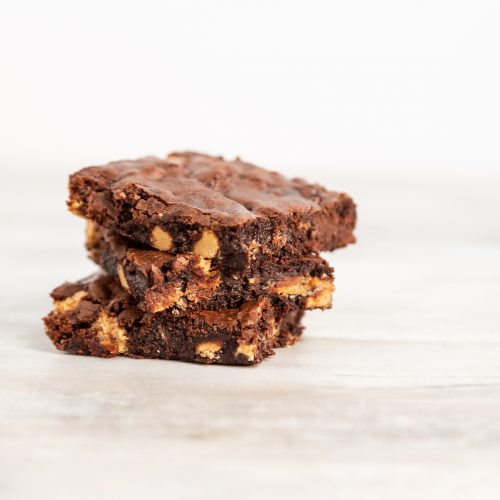 Ingredients
1/2

cup

Canna-butter

1

cup

granulated sugar

2

large

eggs

1

tsp

vanilla extract

1/3

cup

unsweetened cocoa powder

3/4

cup

all- purpose flour

1/4

tsp

salt

1/2

tsp

baking powder

Your

choice

of

1/2

cup

milk chocolate, white chocolate, caramel
Instructions
Preheat oven to 350°F and grease 8×8 inch pan.

Melt butter in a medium saucepan on stove top. Remove from heat.

Pour melted butter in a large mixing bowl. Stir in sugar, eggs and vanilla.

Sift dry ingredients together cocoa, salt, baking powder, and flour into the bowl with butter mixture. Mix batter well.

* Optional, Add chocolate, white chocolate, peanut butter chips, walnuts or fudge to or on top of batter.

Pour batter into pan, spread evenly. Cook for 30 minutes or stick a toothpick into center to be sure it comes out clean.

Allow brownies to cool. Cut into 9 squares.

* Optional, Add chocolate, white chocolate, peanut butter chips, walnuts or fudge to or on on top of batter.
Nutrition
Calories:
200
kcal
|
Fat:
20
g
---
2. Become a Cannabis Cook At Home
If you can't go out, won't go out, or just don't feel like going out then how about mastering your cannabis chef skills at home?!
Some of the best cooks are self-made – so the best way to start your culinary journey is to get really good at the staples.
The first staple you need to conquer is cannabutter. It goes in so many delicious recipes that when you know how to decarb and create weed butter, you'll be a master in no time.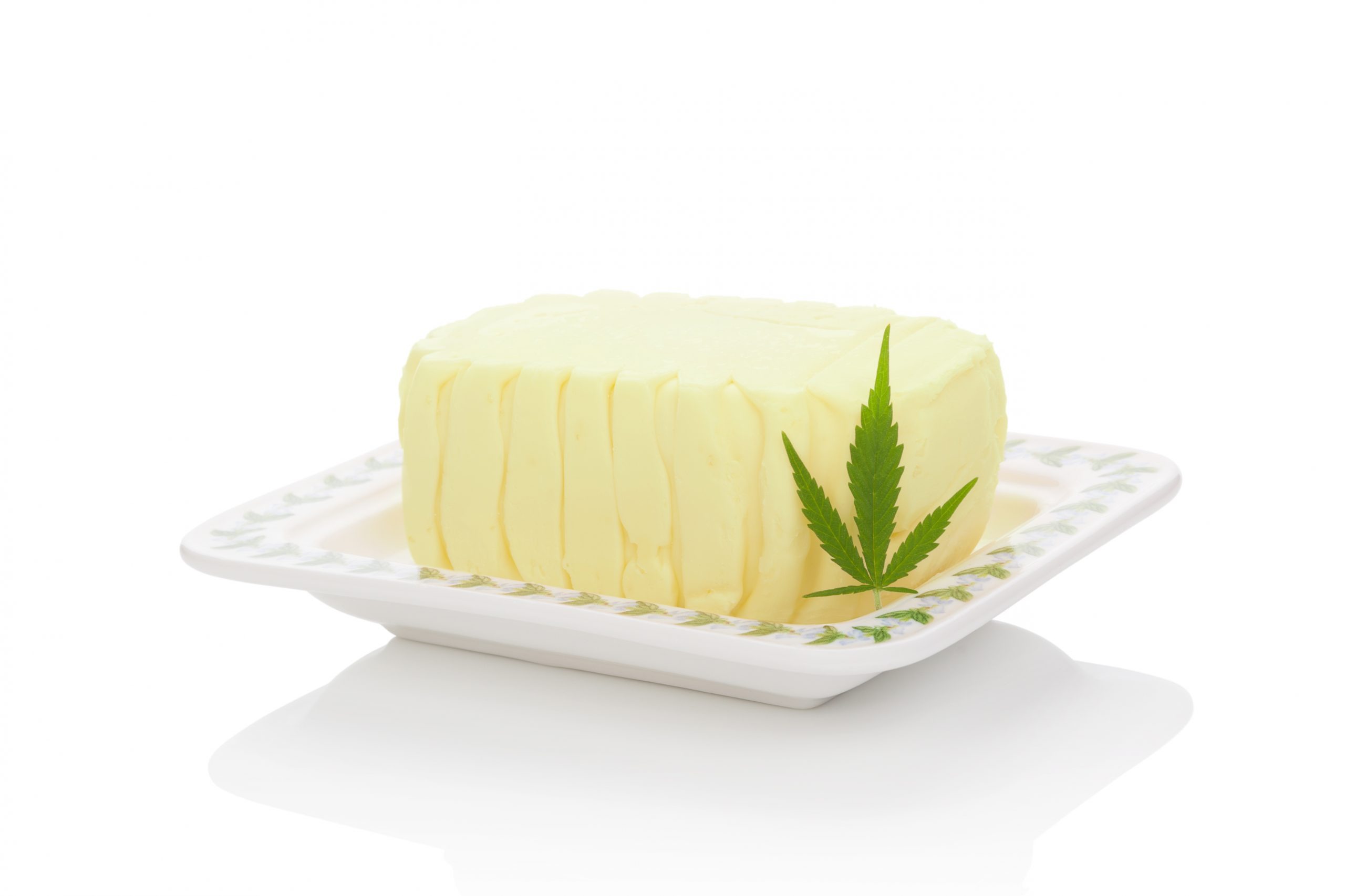 Ingredients
1/4 to 1/2

Ounce Cannabis 

1

cup

Butter
Instructions
Decarboxylate your weed by spreading your cannabis evenly on an oven tray And coat with aluminum foil.

Place in the oven on 240F/115C for 25 till 45 minutes, and then let it cool.

Grind your dry cannabis or chop it till fine.

Place the cannabis in a strong mason jar, add butter and (1 tsp of sunflower lecithin)(optional)

Place your closed jar in cold water and let it come to a boil, Boil for 2 to 3 hours.

Strain your butter through a cheesecloth.

Cool down

Now you can use the Cannabis Butter (Cannabutter)
Video
Notes
If using a mason jar, be sure to start with cold water. Furthermore, it is imperative to let the water cool gradually so that your glass will not shatter.
The video guide might be slightly different than the blog recipe. The blog recipe is the most updated and accurate.
Nutrition
Calories:
1628
kcal
|
Carbohydrates:
1
g
|
Protein:
2
g
|
Fat:
184
g
|
Saturated Fat:
117
g
|
Cholesterol:
488
mg
|
Sodium:
1621
mg
|
Potassium:
54
mg
|
Sugar:
1
g
|
Vitamin A:
5673
IU
|
Calcium:
54
mg
---
3. Inspired By Nature
They say the best medicine is nature – so why not grab a little herb, and go on a beautiful nature trail, hike or experience the outdoors safely, while enjoying a puff, toke or edible?
The easiest way to keep a few edibles with you for a walk or hike is to pop a few weed gummies in a ziplock bag.
Once you arrive at your destination, pop one or two THC gummies and make sure you've got a nice long trail ahead of you.
Have a dog you can bring? Even better! Bring your pooch, your hooch, and let all the stress melt away!
Here's a fantastic weed edible gummy bear recipe: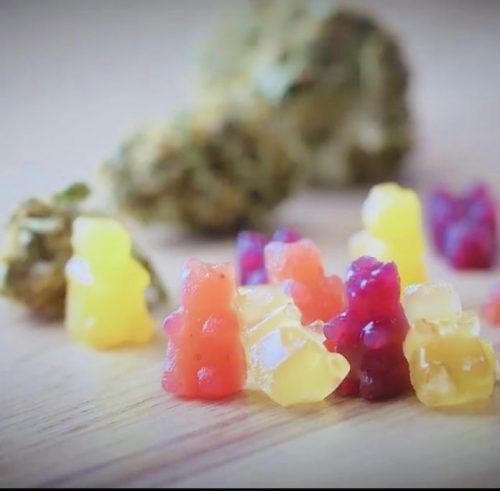 Ingredients
1

tbsp

cannabis tincture

1

cup

strawberries or fruit of choice

½

cup water

1

tbsp

lemon juice

2

tbsp

honey ⅓

1/3

Ounce

gelatin

(Agar is also an option)
Instructions
Blend 1 cup of strawberries with the water till smooth.

Strain through a sieve into a pot.

On medium heat add the lemon juice and honey and take off the heat.

While off the heat but still hot, add your cannabis tincture and gelatin and stir well.

Divide the mixture in a gummy bear silicone matt, and refrigerate or blast-chill in freeze for at least an hour till gelatin is set.
Video
Notes
Store in the refrigerator for a week or more, but be warned if the munchies hit – the little gummies are hard to resist.
If the gummies don't keep it's shape well. Try adding more gelatin to the mix.
Nutrition
Calories:
3
kcal
|
Carbohydrates:
1
g
|
Protein:
1
g
|
Fat:
1
g
|
Saturated Fat:
1
g
|
Sodium:
1
mg
|
Sugar:
1
g
|
Vitamin C:
6
mg
---
4. A Good Old Fashioned Nap
Remember when you were a kid and you despised taking a nap? Now it's all the rage in a good way.
Napping can do a few things.
One – it can help you rest your mind and body so that when you wake up you feel rested and relaxed.
Two – it can help you relieve pain, feel great, and it shows your body that you're listening to it. Many of us are go-go-go – so sometimes practice slow-slow-slow!
Need a little help falling asleep? A great strain to incorporate into your weed edibles to help you have a nice little nap is a Hindu Kush strain.
Make a nice cup of hot chocolate with some weed-infused milk. Then close your eyes, rest and drift away.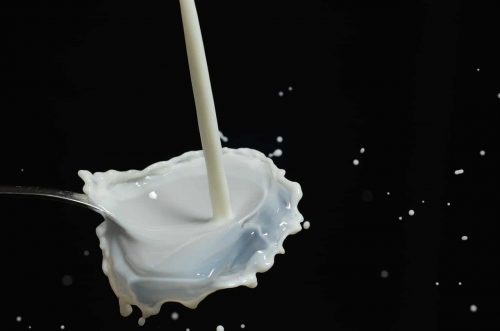 Instructions
Decarboxylate your weed by spreading your cannabis evenly on an oven tray And coat with aluminum foil.

Place in the oven on 240F/115C for 40 minutes, and then let it cool.

Grind your cannabis or chop it fine

Place 4 cups of whole milk in a pan on low heat. Add cannabis and let simmer on low heat for 60/90 minutes without it ever coming to a boil.

Strain through a cheesecloth

Let it cool
Nutrition
Calories:
200
kcal
|
Fat:
20
g
---
5. Netflix and Chill
Seriously – I don't mean it that way, and I personally don't think Netflix and Chill should mean what it actually means.
Today what I mean is- put on your favorite Netflix show, get into your pyjamas, and enjoy some couch lock while you just relax and destress.
By yourself.
Infused a little Northern Lights into your weed edible, grab the remote, a nice tall glass of water, and slide into zen.
Why not try making a fun little weed edible like nachos?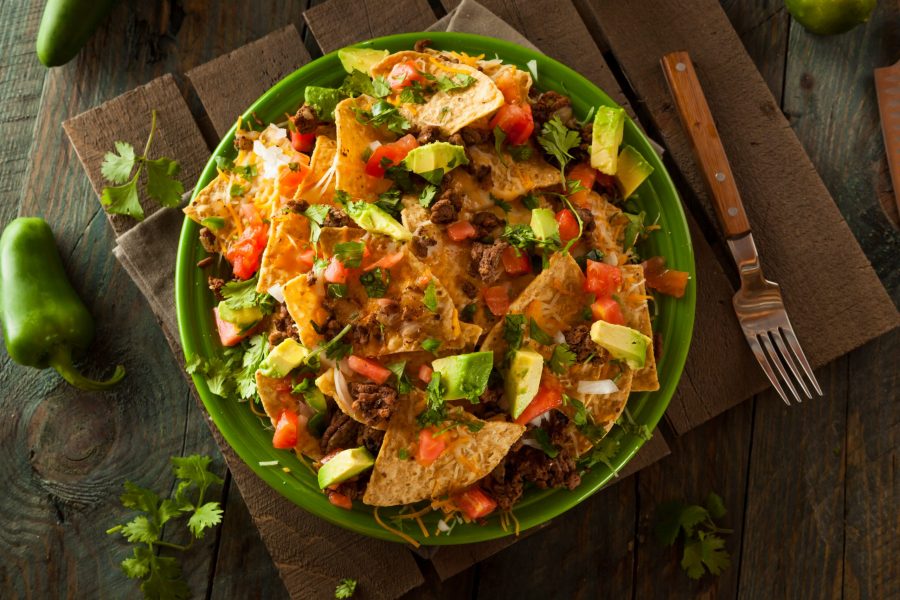 Equipment
Baking Sheet

Frying Pan/Skillet

Aluminum Foil or Parchment Paper

Oven & Stove
Ingredients
NACHOS INGREDIENTS
1

lb

ground beef

you can also add shredded chicken if you like

1

pkg

taco seasoning

be adventurous and make your own

3/4

cup

water

1

bag

favorite tortilla chips

1 1/2

cups

cannabis nachos cheese

1

cup

salsa

1

cup

sour cream

1

can

black olives

or not if you hate olives

4

green onion

sliced up finely – try using scissors!

1

whole

roma tomatoe

cut up into small chunks

2-3

jalapeno peppers

cut into small slices with seeds for extra kick

1

tsp

cayenne pepper

if you want it extra spicy!
Instructions
Cook and stir ground beef in a frying pan or skillet over medium heat until meat is crumbly and no longer pink. This should take 5 to 10 minutes. Drain excess grease. Stir in taco seasoning mix and water and simmer until beef mixture has thickened, 8 to 10 minutes.

While your ground beef is cooking, you can start chopping your vegetables and toppings, preparing everything to be put on your nachos! Set aside.

Preheat your oven to 350 degrees Fahrenheit.

Line a baking sheet with aluminum foil OR parchment paper. Spread tortilla chips on the prepared baking sheet.

Layer by taking turns with cannabis nacho cheese, ground beef, and all of your toppings. Then start a new layer with chips, cheese and toppings. Finally, make sure the top has a lot of cheese drizzled over so everything sticks and gets covered evenly.

Save the sour cream and salsa for the end.

Cook in oven for 5-7 minutes.

Drizzle sour cream and salas overtop and if there is any left over cheese, dip liberally!
---

If you're looking to up-level your canna-cooking or baking game, or you want more of a canna-challenge, you may want to start here.
For more recipes like this one, check out our recipe index here.
And if you love how-to-videos, our YouTube channel has everything you need. Share our post and comment below! We'd