3 Seriously Tasty Weed Popsicle Recipes
Looking to cool down this summer with a refreshing cannabis treat? Today we're whipping up 3 Seriously Tasty Weed Popsicle Recipes for you!
Slaving over a hot stove is not the recipe for success this summer.
Neither is waiting hours for an edible recipe to be ready, right?!
Let's make this summer all about simplicity and enjoying the simple pleasures like sitting outside in warm weather, slurping away on a weed popsicle.
You will need a few things first, in preparation for a simple-themed summer full of weed.
Cannabis Popsicle Molds
You could mess around with plastic bags or make-shift containers, but if we're trying to have a simple-summer, then just buy the popsicle molds!
Here are some fantastic silicone popsicle molds we found on amazon – perfect for today's weed edible recipe, and for the rest of your summer too.
The silicone ones are the best – they make sliding your popsicle out super easy and without the mess and frustration that always come as a side effect with those clunky plastic ones.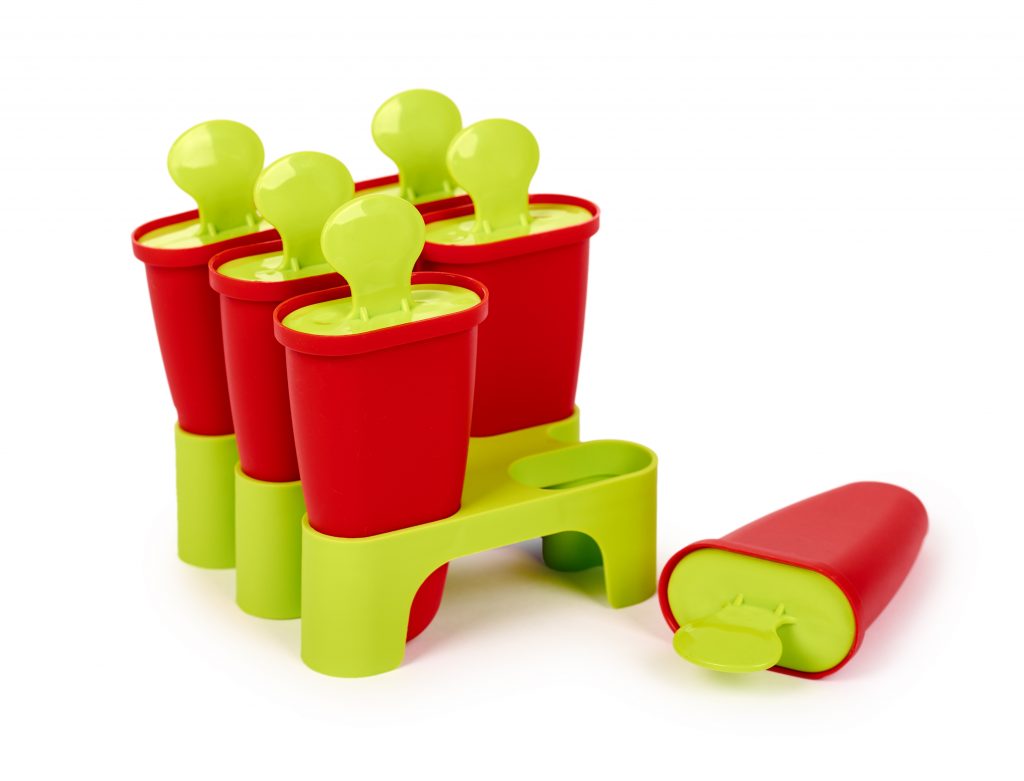 Making Cannabis Milk
You're going to want to make a huge batch of Cannabis milk. It will go into just about every recipe here today, plus you can use it in so many other things too!
If you are lactose intolerant, or have any dietary restrictions, just substitute the milk for whatever brand/kind you like.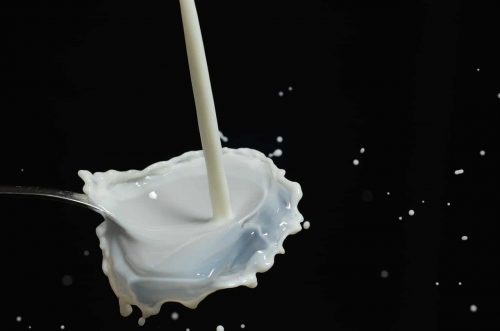 Instructions
Decarboxylate your weed by spreading your cannabis evenly on an oven tray And coat with aluminum foil.

Place in the oven on 240F/115C for 40 minutes, and then let it cool.

Grind your cannabis or chop it fine

Place 4 cups of whole milk in a pan on low heat. Add cannabis and let simmer on low heat for 60/90 minutes without it ever coming to a boil.

Strain through a cheesecloth

Let it cool
Nutrition
Calories:
200
kcal
|
Fat:
20
g
Next up, pick your fav, we're going to splash this blog full of the BEST 7 Seriously Tasty Weed Popsicle Recipes.
Recipe #1: Peach & Cannabis Popsicles
If you love sweet, juicy ripe peaches with a delicious buzz, then these popsicles are for you!
Pair them with a Cannabis Cocktail or two, and you've got yourself a party.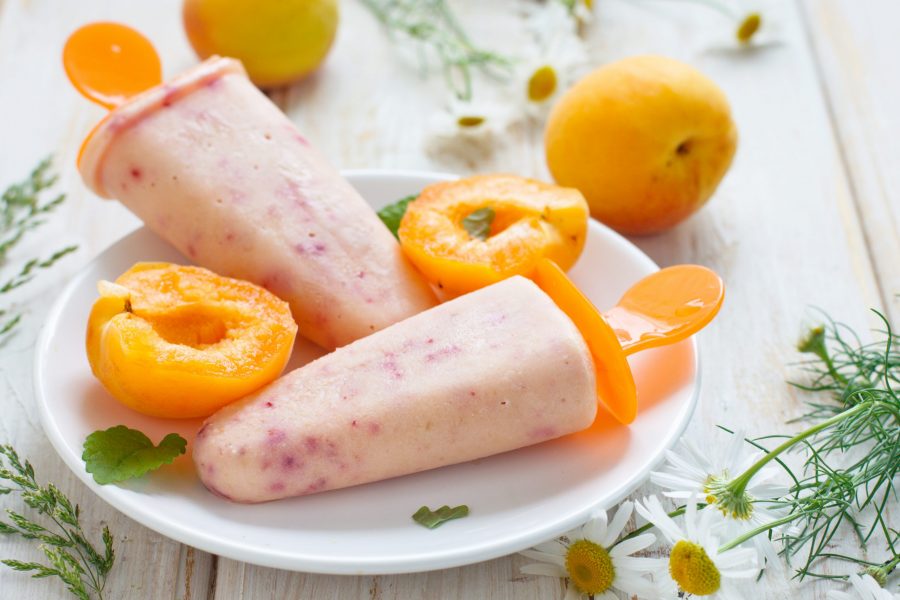 Equipment
Silicone Popsicle Molds

Blender
Ingredients
1

cup

peach puree

1/2

cup

cannabis milk

2

tbsp

sweetner or sugar

1

cup

Greek yogurt

1

tsp

vanilla extract

1/2

cup

peaches

diced
Instructions
In a large bowl, combine the peach puree, CannaMilk, sugar, yogurt and vanilla extract.

Stir in the diced peaches & Blend to make it a thick puree.

Transfer the mixture evenly to the popsicle molds.

Freeze for at least 2 hours.

Enjoy!
#2. Berry Lemon Popsicle With Weed
A few simple ingredients, and some cannabis milk is all you'll need.
1/4 cup orange juice
1/2 cup cannabis milk
1 cup fresh berries
2 Tbsp lemon juice
1 Tbsp lemon zest
2 to 4 Tbsp honey, maple syrup or hemp sweetner
Blend until creamy smooth, pour into your popsicle molds, wait about 2-3 hours and enjoy!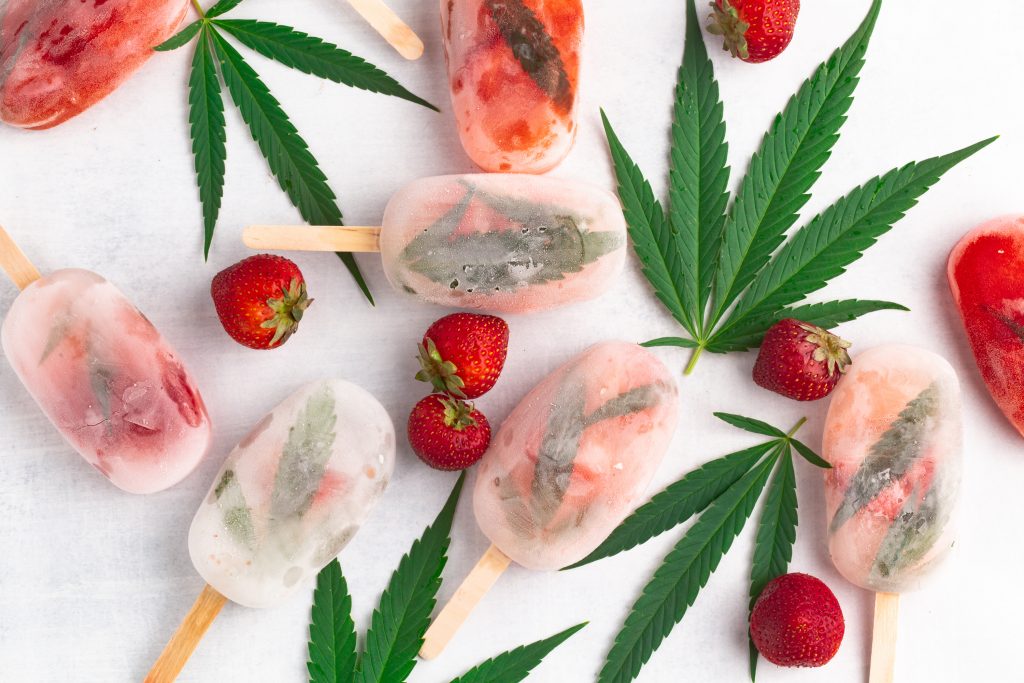 Recipe #3. Pineapple Chia & Cannabis Popsicle
A little dose of fun, a little dose of weed, and a little dose of healthy!
Pineapples make everyone happy, and this recipe for weed popsicles does not disappoint.
Feel free to add in mango or papaya for a fun burst of more tropical flavor!
Ingredients Needed:
1 cup of cannabis coconut milk or regular cannabis milk
1/2 cup pineapple juice
1/2 cup crushed pineapple
1 1/2 tbsp honey, maple syrup or agave syrup – you choose!
1/4 cup of chia seeds
How To Make Them:
In a medium bowl, mix milk, 1/2 cup of drained pineapple juice, and 1/2 cup crushed pineapple. Mix it up.
Blend it for 30 seconds – until it's smoother.
Add 1-3 tbsp of sweetener. Blend some more and then put everything back into your bowl.
Add chia seeds and stir – then let it all sit for about 15 minutes. The mixture should start thickening like pudding.
Layer your popsicles like this: a little crushed pineapple, then the chia mixture, and repeat until the popsicle molds are full.
Freeze for about 2-3 hours or more. Enjoy!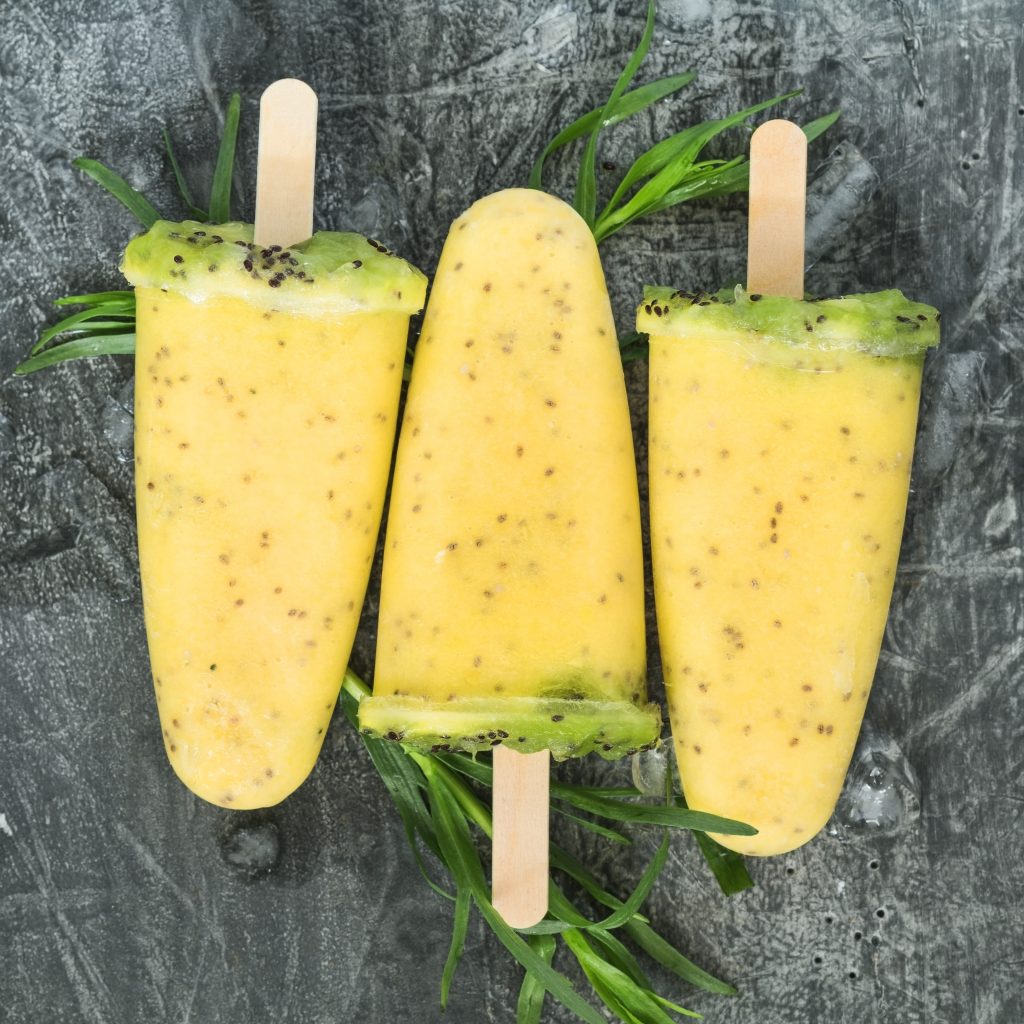 If you're looking to up-level your canna-cooking or baking game, or you want more of a canna-challenge, you may want to start here.
For more recipes like this one, check out our recipe index here.
Share our post and comment below! We'd love to hear from you.
As always, happy canna-cooking!